The Brooklyn Nets held on for a 107-100 win in their first game at their new Barclays Center home
The Brooklyn Nets marked their first game at their new Barclays Center home with a 107-100 win over the Toronto Raptors.
Last Updated: 04/11/12 12:01pm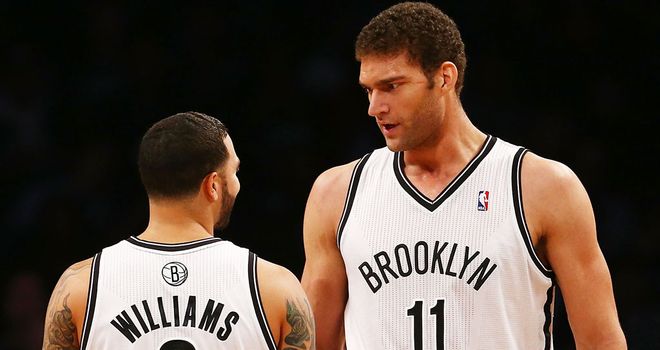 The Nets, who moved to Brooklyn from New Jersey, had been forced to put back their home opener due to superstorm Sandy, but it was worth the wait for their fans as Brook Lopez racked up 27 points to secure victory.
Brooklyn led by 13 points in the third quarter, but the Raptors launched a rally and closed within 97-95 with 65 seconds left before a three-point play by Lopez killed off the fight back.
Kyle Lowry finished with 28 points for Toronto, who made a solid start and led by eight after the first quarter.
But the Nets came on strong in the second to outscore them 33-17 for a 60-52 half-time lead and extended it to double digits before the tense finale.
DeMar DeRozan's 25 points could not stop Toronto from slipping to 0-2 after an opening home loss to the Indiana Pacers.