Los Angeles Clippers equal their best start to an NBA season by hammering Chicago Bulls
The Los Angeles Clippers equalled their best start to an NBA season by hammering the Chicago Bulls 101-80.
Last Updated: 18/11/12 2:10pm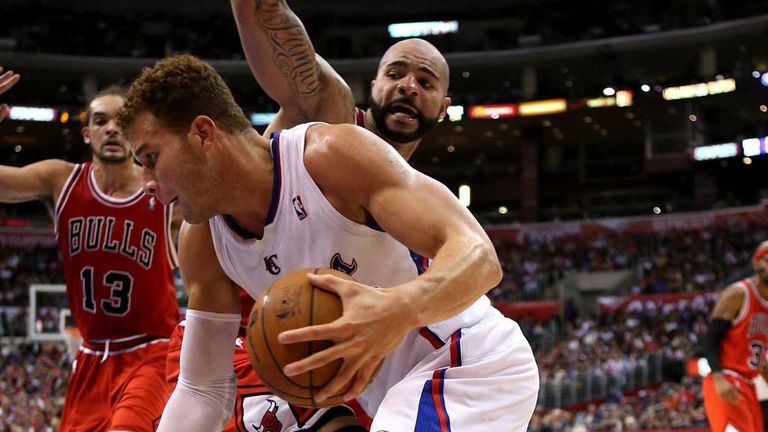 The Clippers were led by Blake Griffin's double-double and Jamal Crawford's fine shooting as they notched their fifth straight win and improved to 7-2 this term.
Griffin scored a game high 26 points and added 10 rebounds while Crawford bagged 22 points as the home side dominated.
The only other time in franchise history the Clippers won seven of their opening nine games was 2005-06 when they finished 47-35 and ended up one victory short of the Western Conference Finals.
However they now face a tough run of four away games in five days, including matches against the San Antonio Spurs (8-2) and Oklahoma City Thunder (7-3).
The Bulls, still missing the injured Derrick Rose, trailed for the majority of the night and dropped to 5-4 on the season.
Carlos Boozer was the pick of their line-up with 22 points and 12 assists.
Meanwhile, Chris Bosh scored 24 points on 9-of-11 shooting and an ailing LeBron James added 21 to help the Miami Heat end their six-game road trip with a 97-88 victory over the Phoenix Suns.
The Heat led by as many as 15 in the third quarter and were nine ahead with five minutes left, but the Suns cut the deficit to two before Miami scored the game's final seven points.