NBA: Los Angeles Lakers are too hot for the Houston Rockets to handle
The Los Angeles Lakers recorded their fourth win in five games as they toppled the Houston Rockets 119-108.
Last Updated: 19/11/12 7:42am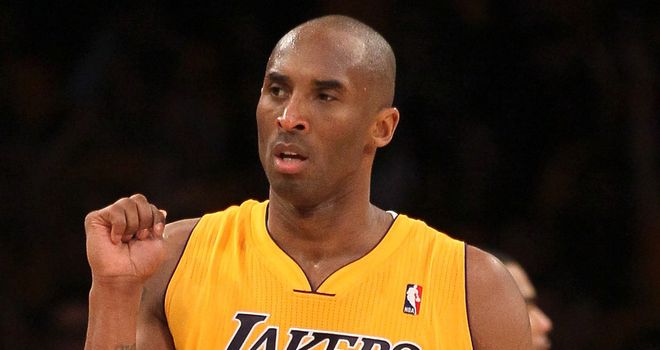 With recently-appointed coach Mike D'Antoni watching on from the locker room following knee replacement surgery, Kobe Bryant racked up 22 points, 11 rebounds and 11 assists for his 18th career triple-double.
Dwight Howard had 28 points and 13 rebounds, while Pau Gasol's 17 included his 15,000th career point.
While Bryant may have done it many times before, the triple-double that Kevin Durant collected was his career first.
His 25 points, 13 rebounds and career-high 10 assists came in a 119-109 win for the Oklahoma City Thunder over the Golden State Warriors.
Russell Westbrook led the Thunder with 30 points while Kevin Martin had 23.
The Portland Trail Blazers overcame the Chicago Bulls 102-94 for their third straight win, with Wesley Matthews and Nicolas Batum scoring 21 points each.
The New York Knicks returned to winning ways with an 88-76 victory over the Indiana Pacers courtesy of a 26-point haul from Carmelo Anthony.
Andray Blatche came off the bench to score 22 points for the Brooklyn Nets as they beat the Sacramento Kings 99-90 win.
The Detroit Pistons finally registered their first home win of the season as they beat the Boston Celtics 103-83, while DeMar DeRozan scored 20 points as the Toronto Raptors beat the Orlando Magic and Evan Turner's 19 helped Philadelphia to an 86-79 victory over the Cleveland Cavaliers.