NBA: Indiana Pacers inflict ninth straight defeat on winless Washington Wizards
The Washington Wizards slumped to a ninth straight defeat after they lost the Indiana Pacers 96-89.
Last Updated: 20/11/12 10:17am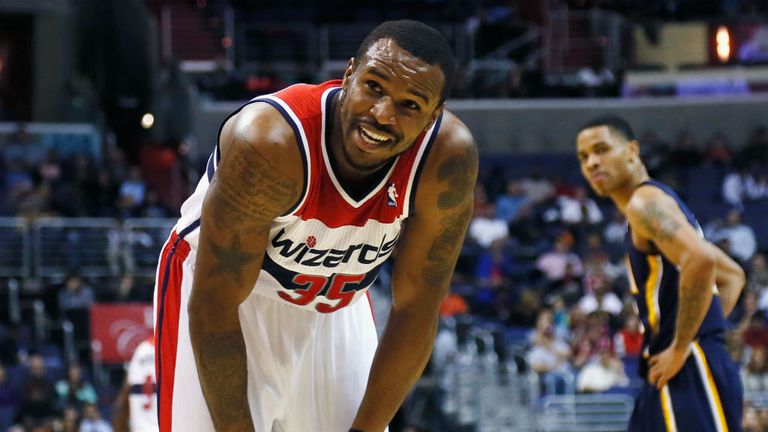 The result was met with boos from the Wizards fans, who have now seen their side set a franchise record for their worst start ever. David West scored a season-high 30 points for the Pacers.
The Memphis Grizzlies saw their winning streak snapped at eight games as they fell to a 97-92 loss against the Denver Nuggets.
Danilo Gallinari led the Nuggets with 26 points, while Rudy Gay responded with 22 for the Grizzlies.
Stephen Curry weighed in with 31 points as the Golden State Warriors edged out the Dallas Mavericks 105-101 in overtime.
Ramon Sessions' 23 points helped the Charlotte Bobcats overcome Milwaukee 102-98, with Monta Ellis responding with 31 points for the Bucks.
Chris Paul scored 19 points to lead the Los Angeles Clippers to a 92-87 win over the San Antonio Spurs, the Utah Jazz eased past the Houston Rockets 102-91 and the Atlanta Hawks were 81-72 winners over the Orlando Magic.