NBA: New York Knicks extend record to 8-1 with victory over the New Orleans Hornets
The New York Knicks maintained their impressive start to the season with a 102-80 win over the New Orleans Hornets.
Last Updated: 21/11/12 6:45am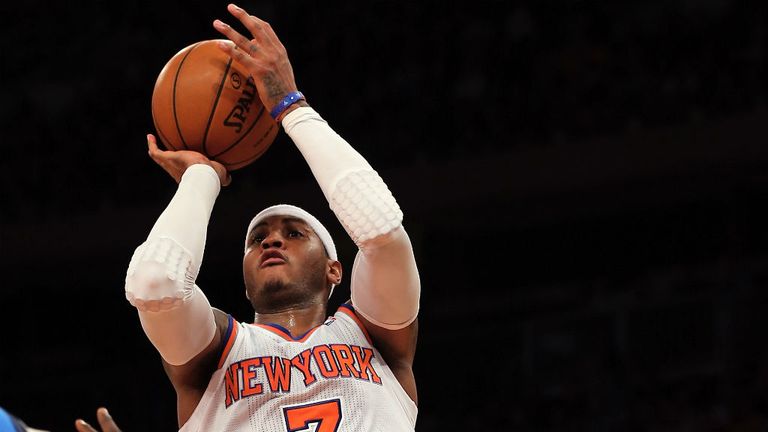 Carmelo Anthony weighed in with 29 points as the Knicks improved their record to an NBA-best 8-1, while the Hornets slumped to their fourth straight defeat.
Philadelphia 76ers overcame an early 10-point deficit to beat the Toronto Raptors 106-98, with Nick Young stepping off the bench to score 23 points.
Jason Richardson also scored 21 points while Jrue Holiday, who put the 76ers ahead for the first time with a three-pointer just before half-time, had 19 points and 12 assists.
DeMar DeRozan led the Raptors with 24 points, while Andrea Bargnani had 22.
Kobe Bryant scored 25 points and Dwight Howard 23 as the Los Angeles Lakers beat the Brooklyn Nets 95-90.