Worcester and leaders Leicester chalk up victories in BBL
Leicester and Worcester maintained their unbeaten runs with contrasting BBL victories.
Last Updated: 24/11/12 10:40pm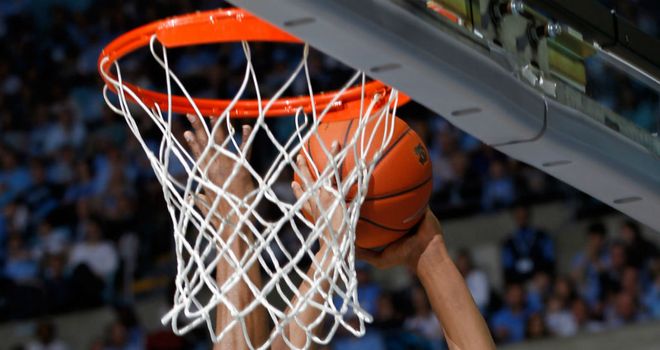 The league-leading Riders made it three straight wins, and seven straight home victories with a stunning second half performance to beat the Durham Wildcats 91-68.
Anthony Rowe led the hosts with a massive double-double of 27 points and 12 rebounds and Pavol Losonsky added 25 points.
The first quarter finished 23-23, and was as tight as the scoreline suggests, and gave no indication of what was to come.
By half-time they had nosed in front 40-32 - and then they stepped on the accelerator.
The Wildcats had cut the gap to five when they went on a game-winning 17-4 surge, including triples from Connor Washington and Yorick Williams and an 'and-one' play from Losonsky.
They led 68-50 going into the fourth quarter and Durham opened with an 8-2 run but the fightback was short-lived as Jay Couisnard scored five in an 8-0 response, and his three-pointer inside the final two minutes saw the lead peak at 23 - the margin at which it finished.
Elsewhere, the Worcester Wolves made it back-to-back wins after edging a thriller with Sheffield by 71-68.
Stanley Ocitti led the Wolves with a double-double of 22 points and 10 rebounds, supported by 19 from Arnas Kazlauskas, who hit four three-pointers.
Micah Williams hit a three-pointer to make it a one-point game at 69-68 inside the final minute but Kazlauskas settled the game by holding his nerve to sink a pair of free-throws.