NBA: Kevin Garnett help lead Boston Celtics to 116-110 victory over Orlando Magic
Kevin Garnett helped lead the Boston Celtics to a 116-110 victory over Orlando Magic on Sunday.
Last Updated: 26/11/12 8:14am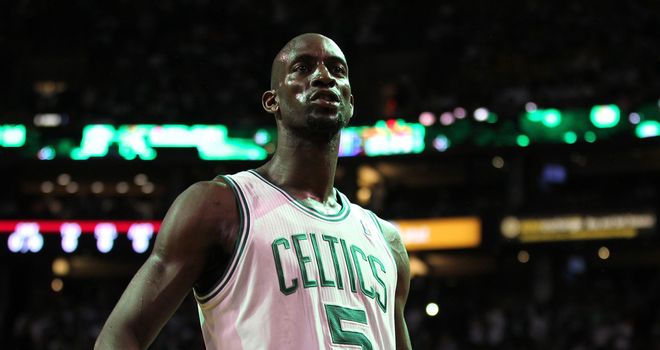 Garnett scored Boston's final six points of regulation and forced overtime as the Celtics recorded a second straight win, now trailing Atlantic leaders New York Knicks by two games.
Garnett put up 24 points and had 10 rebounds while Paul Pierce knocked down the go-ahead three-pointer in overtime to secure victory.
"That's what it's all about. Finding a way to win," said Pierce.
"Not feeling sorry for ourselves late about giving up a pretty good lead. And just finding a way to grind it out. And that's what we did."
Boston trailed by seven midway through the fourth quarter before Garnett pulled out the stops. And Pierce snapped a 108-108 tie with his three-pointer.
The home team had an 82-80 advantage going into the fourth.
"We put ourselves in a position to win, we just didn't close," said Nelson.
"It's not on any one person, but we have to go out there together and really be focused and execute. And that's what they did in the fourth quarter and overtime."