NBA: New York Knicks made light work of beating Miami Heat
Even without Carmelo Anthony, the New York Knicks made it look easy as they crushed the Miami Heat 112-92.
Last Updated: 07/12/12 8:56am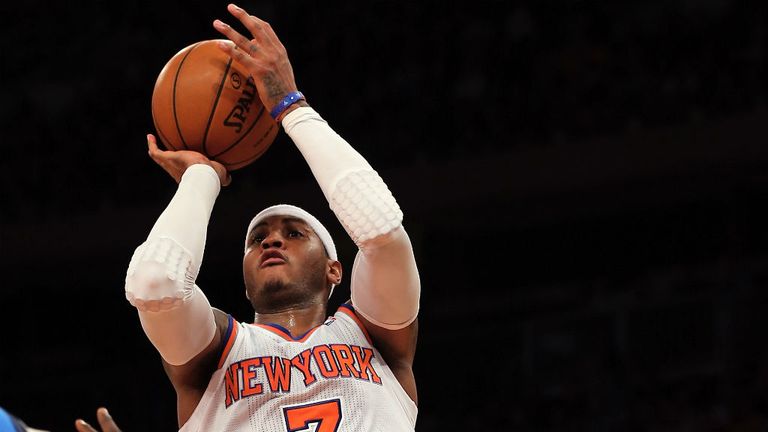 Raymond Felton produced a season-high 27 points as New York claimed their second win of the season over Miami.
With Anthony sitting out one day after getting stitches on a finger injury, Steve Novak had 18 points while JR Smith and Tyson Chandler had 13 apiece.
LeBron James meanwhile had 31 points, ten rebounds and nine assists in vain for Miami.
OJ Mayo stepped up with 23 points as the Dallas Mavericks beat the struggling Phoenix Suns 97-94.
Phoenix had come from 15 down to draw level in the final minute, yet Mayo put Dallas on top once more as the Suns fell to a fifth straight loss.
Darren Collison and Brandan Wright each scored 16 for Dallas, whilst for the Suns, Markieff Morris had 15 points and 17 rebounds.