NBA: Detroit Pistons end Miami Heat's winning streak at six on Friday
Miami's six-game winning streak ended on Friday as the Detroit Pistons overcame the Heat 109-99 in the NBA.
Last Updated: 29/12/12 11:17am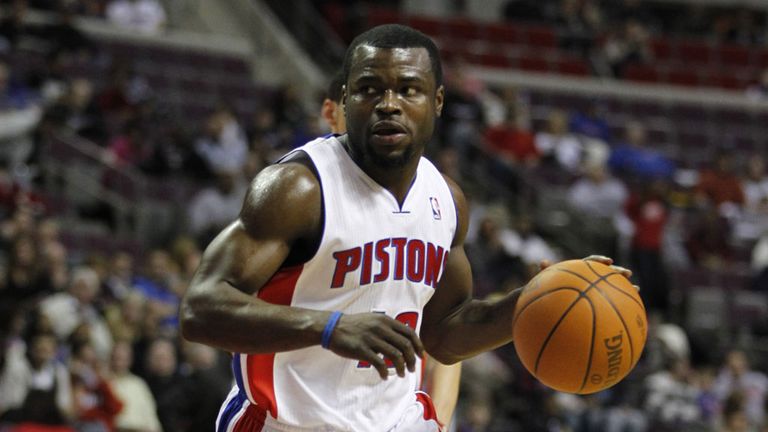 Will Bynum had 25 points and 10 assists for Detroit, who trailed 32-17 after the first quarter but outscored Miami 41-20 in the second to turn the game on its head.
The Los Angeles Clippers' winning run continued with Chris Paul scoring 29 points to help his team overcome a 19-point deficit and register a 16th consecutive win - 116-114 against the Utah Jazz.
Elsewhere, Brook Lopez had 26 points and 11 rebounds as the Brooklyn Nets overcame Charlotte 97-81, condemning the Bobcats to a 17th straight loss.
Washington ended an eight-game losing streak with a 105-97 victory over the Orlando Magic, Jordan Crawford pouring in 27 points and Nene contributing a season-best 23 for the bottom-placed Wizards.
The Dallas Mavericks slumped to a fifth consecutive loss, going down 106-85 against Denver despite the appearance of Dirk Nowitzki for his first home game since undergoing knee surgery. Danilo Gallinari scored seven three-pointers and posted a career-best 39 points for the Nuggets.
Indiana stretched their winning streak to four games with a 97-91 success against the Phoenix Suns, George Hill leading the Pacers with 22 points.
Atlanta trailed by a point with 2:32 remaining in Cleveland but rallied for a 102-94 victory over the Cavaliers, Jeff Teague pouring in a career-high 27 points for the Hawks.
Toronto relinquished a seven-point lead in the final 1:30 of regulation but recovered to see off the New Orleans Hornets 104-97 in overtime. DeMar DeRozan scored 30 points while Kyle Lowry contributed 17 and had eight assists off the bench for the Raptors.
In other games, the Los Angeles Lakers beat the Portland Trail Blazers 104-87, the Sacramento Kings edged the New York Knicks 106-105, the San Antonio Spurs defeated the Houston Rockets 122-116 and the Golden State Warriors were 96-89 winners against the Philadelphia 76ers.