NBA: Scott Skiles steps down as head coach of Milwaukee Bucks
Milwaukee have confirmed that Scott Skiles has stepped down as head coach of the Bucks.
Last Updated: 11/01/13 10:58pm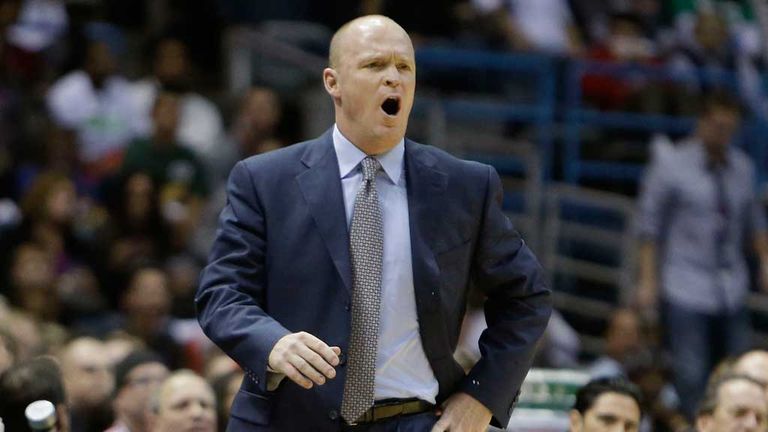 His assistant Jim Boylan will take charge of the team for the remainder of the season, just as he did when Skiles parted company with Chicago early in the 2007/08 season.
Milwaukee have lost their last four games and have a 16-16 record this season, although they are just three games behind the Bulls in the Eastern Conference Central Division.
But Bucks general manager John Hammond denied reports that he and Skiles had a series of disagreements that led to the coach standing down.
"Scott and I did not have a frosty relationship. Scott did not hate this team," Hammond said. "It was a mutual decision. We both agreed to make this decision.
"We're not a team in dire straits, we're expecting good things to happen."
Skiles' agent, Keith Glass backed up Hammond's comments, adding: "There was no blow-up. There was no animosity going on. I think everybody made the right decision for their own respective sides."
Skiles, who would have been out of contract at the end of the season, was appointed head coach in 2008 and had a 162-182 record at the helm.