Everton keeper Tim Howard will rub shoulders with some of his heroes at NBA London
Everton keeper Tim Howard is looking forward to being courtside when the NBA returns to London this evening.
Last Updated: 17/01/13 7:54pm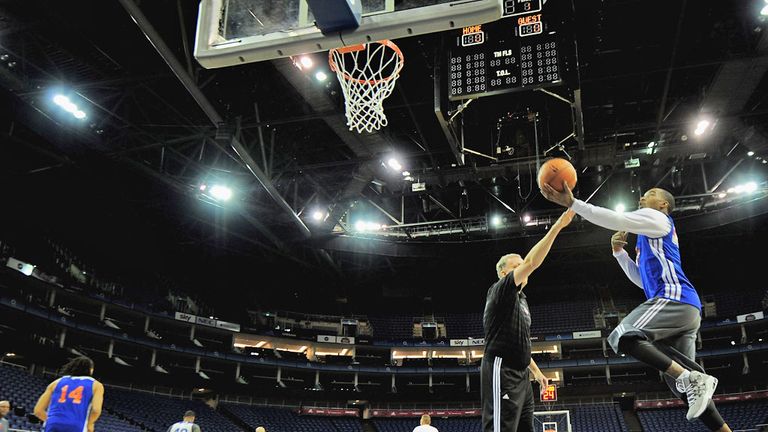 Howard has played basketball since he was growing up in the United States and cannot wait to rub shoulders with some legends of the game at the O2, where the New York Knicks take on the Detroit Pistons.
The 33-year-old grew up a Knicks fan and says there was no chance of him turning down the chance to get up close and personal with their star players Carmelo Anthony and Amar'e Stoudemire among others.
"I'm tipping the Knicks, obviously," said Howard. "The Pistons are good and have some exciting young players but I have to back my boys. I'm going to be there Thursday cheering them on and I can't wait. To see my team playing in the UK will be a real thrill.
"John Starks was always my favourite player. He worked so hard and did so well to get to where he did. He's a true Knicks legend and I'd love to get the chance to meet him while he's in London for the game.
"I was very excited when I heard he was coming over."
Coverage of the game starts on Sky Sports 1 HD at 7:30pm with the tip-off set for 8:00.