NBA commissioner David Stern slams UK Sport decision to end funding for British Basketball
NBA commissioner David Stern has hit out at UK Sport over their decision to end funding for British Basketball
Last Updated: 18/01/13 7:13am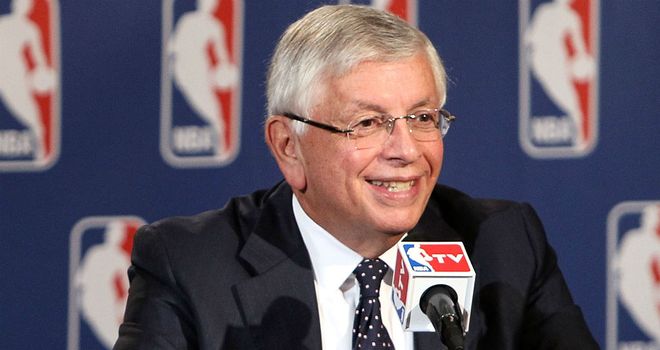 Team GB's basketball teams had received almost £9m in the build-up to the London Games, but they did not come close to winning a medal.
UK Sport announced in December that the funding would be cut off for the 2016 Olympics in Rio, and Stern declared he was "confounded" by the decision.
Ahead of the NBA clash between the New York Knicks and the Detroit Pistons at a sold-out O2 Arena in London, Stern said: "Before the Olympics, basketball was being talked about as a sport being played in neighbourhoods in a country bemoaning the fact they had shut down so many playing fields.
"The decision confounded me. The basketball fans here are terrific. Whatever the government may be doing in terms of the development of the youth game or potentially the elite level, we're here, the Olympics were a great success, the Euroleague final four is coming and we couldn't be happier."
Deputy commissioner Adam Silver said no firm plans were yet in place for the NBA to return next season, but a proposed pre-season friendly in Manchester
remains under discussion.
"We're not ruling out a regular-season game," he added. "There's a good chance we again play a regular-season game in Europe, but it's very difficult the way our schedule is configured.
"Manchester is something we're continuing to look at. It's not set yet but we're looking at it."