NBA: Oklahoma City Thunder prove to be too strong for Los Angeles Clippers
Kevin Durant and Russell Westbrook both shone as the Oklahoma City Thunder saw off the Los Angeles Clippers 109-97.
Last Updated: 28/01/13 12:42pm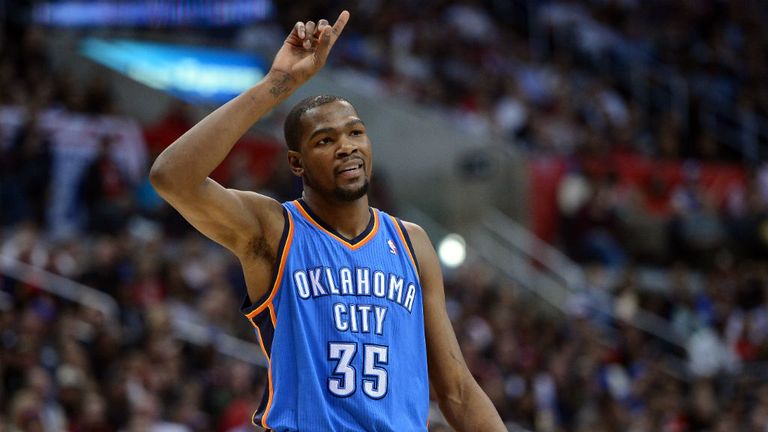 The Thunder and Clippers, leaders of the Northwest and Pacific divisions respectively, went head-to-head at the Staples Center in a highly-anticipated match-up.
And it was the visitors who came out on top, Durant scoring 32 points and Westbrook 26 as Oklahoma City improved to 33-9, the best record in the NBA.
Blake Griffin racked up 31 points and 11 rebounds for the Clippers, who had to cope without star point guard Chris Paul.
"My shots were falling and my team mates were getting offensive rebounds and kicking it out for (three-pointers). When we're driving and kicking, we're pretty good," Durant said.
Elsewhere, Ersan Ilyasova played a starring role with 27 points and 16 rebounds as the Milwaukee Bucks beat the Philadelphia 76ers 110-102 at home.
Kyrie Irving, the top overall draft pick in 2011, produced a remarkable performance to lead the Cleveland Cavaliers to a 95-90 win over the Boston Celtics.
The point guard poured in 40 points, 11 of which came in the final two and a half minutes, while Rajon Rondo's double-double of 17 points and 13 rebounds was in vain for the Celtics.
The Detroit Pistons comfortably beat the Orlando Magic 105-90 as Brandon Knight scored 18 points.