NBA: New Orleans Hornets will become the Pelicans at the start of next season
Beginning in the 2013-14 season, the NBA's New Orleans Hornets will be renamed as the Pelicans.
Last Updated: 28/01/13 12:41pm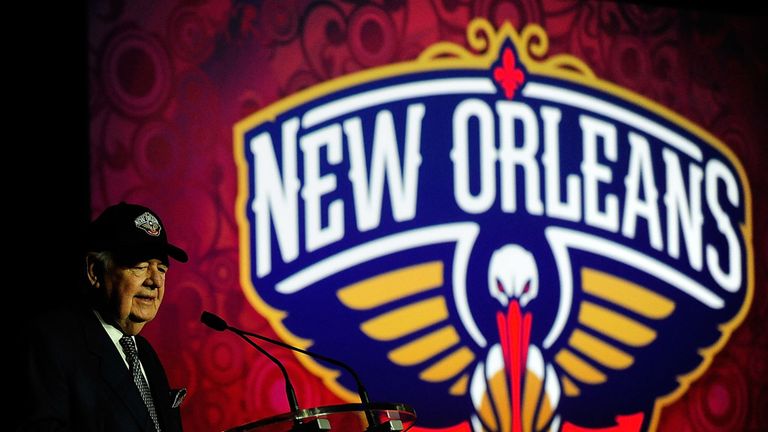 Benson added that the new name, which was unveiled complete with a logo of a stylized bird with a fierce glare, is a nod to the pelican's long association with the state of Louisiana, nicknamed "The Pelican State".
For more than a century, the pelican has been the state bird of Louisiana and can be found on the state flag and seal.
Benson also pointed out that the species was nearly wiped out in Louisiana, however has come back and was removed from the endangered species list in 2009.
Benson said: "When we purchased the basketball team, it was a priority to change the name to reflect our culture, our community and our resolve. The Pelican does that.
"Our region has been hard hit in recent years and the one thing that stands out is the resiliency and determination to comeback, to fight and overcome. The pelican symbolizes that.
"The synergy of this name, this bird and the future of our state and region are intertwined and in three, five, 10 years from now, it will be not only be a name of a sports franchise but it will also be the face of the continued recovery of our region."
When it relocated from Charlotte for the start of the 2002-03 season, the team kept the Hornets nickname.
New Orleans previously hosted the Jazz from 1974-79 until the franchise left for Salt Lake City and kept that nickname.