NBA: Loul Deng makes his return from hamstring injury for Chicago Bulls
James Harden scored 25 points to help the Houston Rockets cruise to a 125-80 victory over the Utah Jazz.
Last Updated: 29/01/13 8:16am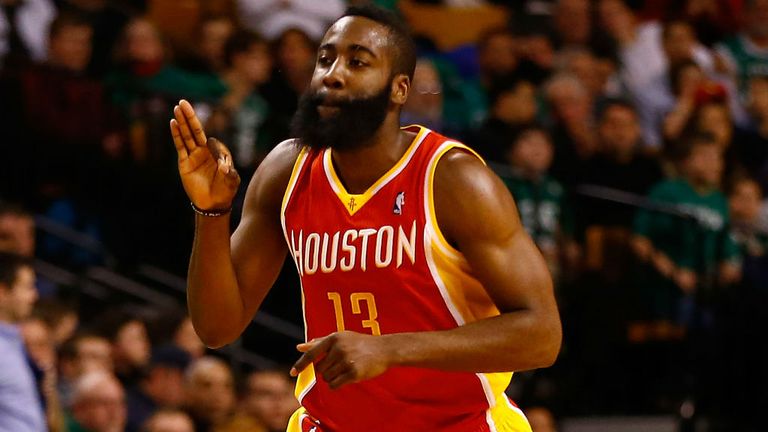 Marcus Morris scored 16 points for the Rockets - who had been hampered on their journey to Salt Lake City by a blizzard but showed they had no issues once they got on court - while Omer Asik pulled down 19 rebounds.
Houston coach Kevin McHale could afford to sit Harden, who also had three assists and the same number of rebounds, for the entire fourth quarter with the game already well and truly over as a contest.
The defeat was the worst for Utah at home in the franchise's long history. It also ended a six-game winning run at EnergySolutions Arena.
Elsewhere, Danilo Gallinari poured in 27 points as the Denver Nuggets edged out the Indiana Pacers 102-101.
The Nuggets sealed the victory on an Andre Iguodala free throw with 0.4 seconds on the clock. Paul George led the Pacers in a losing cause with 23 points and 10 rebounds.
There was also a tight finish in Washington where an Isaiah Thomas shot with 1.9 seconds remaining gave the Sacramento Kings a narrow 96-94 victory over the Wizards.
Thomas had 22 points in the game while Washington's Emeka Okafor led all scorers with 23 points and 15 rebounds.
The Chicago Bulls welcomed back fit-again Loul Deng in their 93-85 win over the Charlotte Bobcats, the Great Britain international contributing 12 points on his return from a hamstring injury.
However, it was the man who had recently replaced Deng in the line-up, Jimmy Butler, who led the way for the Bulls, managing a career-best 19 points.
Marc Gasol (27) and Rudy Gay (26) combined impressively as the Memphis Grizzlies fought back from a 17-point deficit to defeat the Philadelphia 76ers 103-100.
The Golden State Warriors were 114-102 winners over the Toronto Raptors and the Brooklyn Nets overcame the Orlando Magic 97-77, their eighth straight win at the Barclays Center.