Newcastle Eagles topped the BBL after crushing Durham Wildcats
Newcastle Eagles regained the outright lead at the top of the BBL with a 106-65 rout of local rivals Durham Wildcats.
Last Updated: 04/02/13 1:02am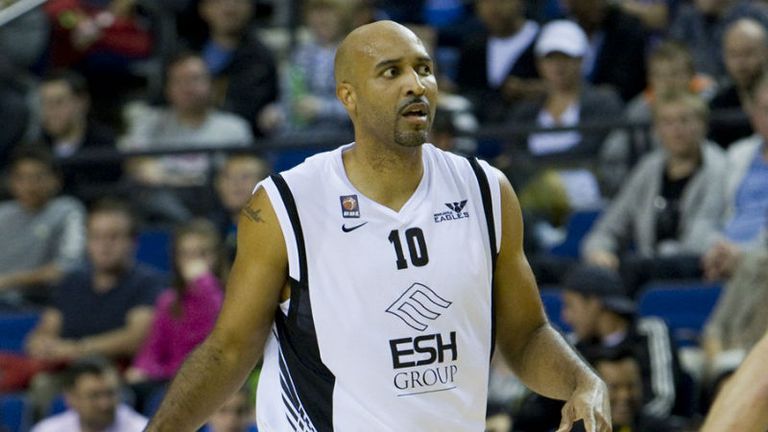 Eagles were without key player Damon Huffman but Charles Smith and Joe Chapman more than made up his absence.
The former racked up an astonishing 49 points including a stunning eight three-pointers and also completed a double-double by amassing a fantastic 16 rebounds.
The latter accumulated a rare and outstanding triple-double of 18 points, 11 rebounds and 10 assists.
The visitors annihilated their shell-shocked hosts with a scorching and unstoppable offensive display during the opening ten minutes, pouring in a mammoth 40 points.
Meanwhile, a stunning 40-point performance by in-form guard Michael Ojo lifted UCP Marjon Plymouth Raiders to a 100-93 road win at Cheshire's Northgate Arena.
However, they had to work hard to finish off the pesky hosts who launched a late bid to come back and win the contest.
It was at the end of the third quarter when the visitors took control, mainly through the superb display of Ojo, as his three-pointer helped Raiders score eight of the last ten points to move 82-73 ahead.
Phoenix closed to within two early in the final period but Raiders pulled clear late in the game.
In Sunday's other BBL action Glasgow Rocks beat London Lions 69-66 in a low-scoring encounter.
The Rocks overturned a 19-point deficit and drive a dagger through the hearts of the visitors with a last second triple by EJ Harrison.
The game winning-shot on the buzzer was harsh on London who played well, but just couldn't kill off the Rocks in the first-half when they had established themselves a very handy advantage.