NBA: Kobe Bryant stars as Los Angeles Lakers beat Brooklyn Nets
An injury and suspension-hit Los Angeles Lakers beat the Brooklyn Nets 92-83 to record their third straight victory.
Last Updated: 06/02/13 1:07pm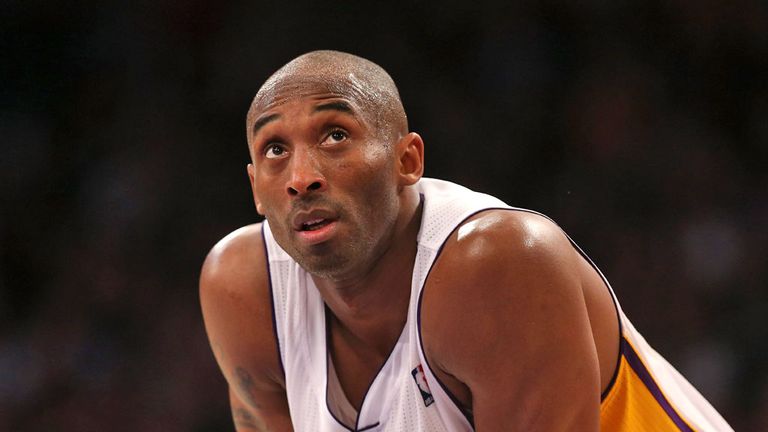 The Lakers were without the banned Metta World Peace and injured Dwight Howard, who missed his third straight game with a torn labrum in his right shoulder, while the latter's replacement, Pau Gasol, appeared to injure his foot late in the game.
But 21 points and eight rebounds from Kobe Bryant made it six wins from seven for the Lakers, for whom Antawn Jamison made the go-ahead basket during a closing 14-3 run.
The Indiana Pacers recorded a 15th successive home win courtesy of a 114-103 victory over the Atlanta Hawks.
Paul George scored 29 points and David West had 15 points and seven rebounds, while George Hill added 15 points and eight assists to help the Pacers to their fourth straight victory overall and their longest home winning streak in 13 years.
Jeff Teague had 24 points and eight assists for the Hawks, who have lost three of their last four.
The Houston Rockets equalled an NBA record and set a club mark with 23 3-pointers in a 140-109 win over the Golden State Warriors.
Jeremy Lin netted 28 points, including a career-high five 3-pointers, and Chandler Parsons and James Harden hit four 3s apiece as the Rockets reached a season-high point total.
They also tied an NBA record with 14 3-pointers in the first half and had a season-high 35 assists on 46 field goals overall.
Jarrett Jack (20) and David Lee (18) led the scoring for the Warriors.
Phoenix Suns guard Goran Dragic scored 15 of his 17 points in the fourth quarter to lead his side past the Memphis Grizzlies 96-90.
With the score tied at 88-88, Dragic scored six straight points to put the game away.
Danilo Gallinari and Ty Lawson each scored 22 points to help rally the Denver Nuggets to their seventh straight victory and a longest winning streak in more than two years courtesy of a 112-104 victory over the Milwaukee Bucks.