NBA: New York Knicks look to continue good run against Los Angeles Clippers
Two leading teams will test their title credentials when the New York Knicks face the Los Angeles Clippers on Sunday.
Last Updated: 10/02/13 6:04pm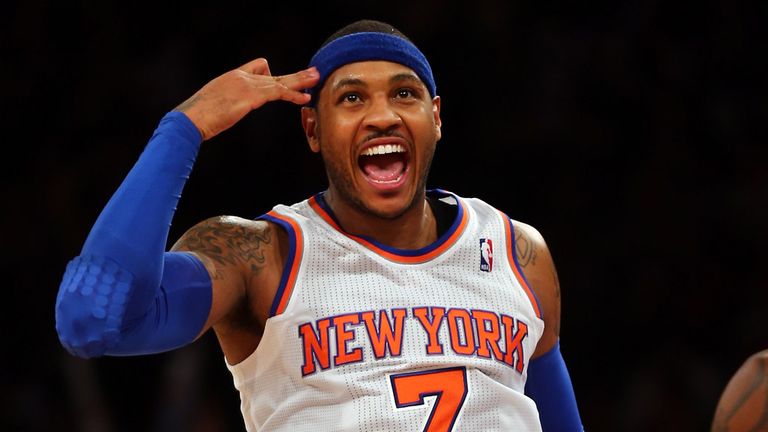 Although the Clippers will head to Madison Square Garden on a run of just three wins in 11, they still hold the third-best record in the Western Conference at 35-17.
The Knicks, meanwhile, have only lost one of their last seven and lie just one-and-a-half games behind the Miami Heat at the top of the Eastern Conference standings.
Anthony, playing in his second full season with New York, is averaging 28.7 points per game - good for second in the NBA - and has scored over 30 in each of his last two games.
On Friday the former Denver Nuggets forward tallied 36 in a 100-94 victory over the Minnesota Timberwolves, a contest after which the Knicks were left temporarily stranded in Minneapolis as extreme weather in the Northeast forced their flight home to be cancelled.
The Clippers' poor run continued with a heavy defeat to Miami on Friday but the LA-based side were boosted by the return of three key players - Chris Paul, Blake Griffin and Chauncy Billups - from injury.
After falling well short against the defending champions they now face another of the East's marquee teams as they play their seventh out of eight straight away games.
"We're trying to get our team back together," Clippers coach Vinny Del Negro said.
"Right now it's just about trying to manage through the injuries, trying to see if we can become whole as we move through this long road trip."
LA Clippers @ New York Knicks, Sunday February 10, 6pm, Sky Sports 2HD