NBA Review: LeBron James matches season high as Miami Heat beat Oklahoma City Thunder
LeBron James sparkled once again with 39 points as the Miami Heat beat the Oklahoma City Thunder 110-100.
Last Updated: 15/02/13 9:41am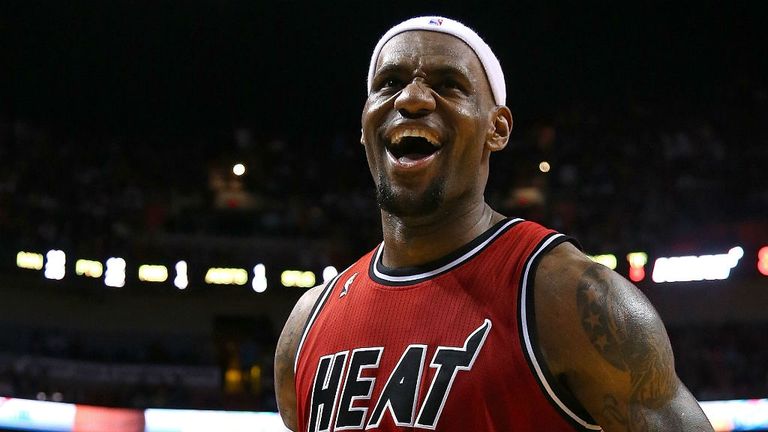 James tied a season high with his points tally while also adding 12 rebounds and seven assists, though he could not extend to seven games his NBA record of scoring 30 points and shooting at 60%.
In a match between the Eastern Conference's best team and the second best in the West, Miami never trailed, though it was tough luck on Kevin Durant who had 40 points for the Thunder.
The Thunder outscored the Heat 31-22 in the fourth quarter to cut a 23-point deficit down to eight but, led by James, Miami always found the crucial basket when needed.
Chris Paul had 24 points and 13 assists as the Los Angeles Clippers beat the Los Angeles Lakers 125-101.
It stretched their winning streak to four games.
Chauncey Billups hit five 3-pointers while scoring 21 points for the Clippers, who never trailed as they roared into the All-Star break by clinching the season series in their city rivalry for the first time in 20 years.
Kobe Bryant paced the Lakers with 20 points and 11 assists.