West record third straight win over the East in All-Star clash
Kevin Durant led the way as the West beat the East 143-138 in the All-Star Game in Houston.
Last Updated: 18/02/13 10:33am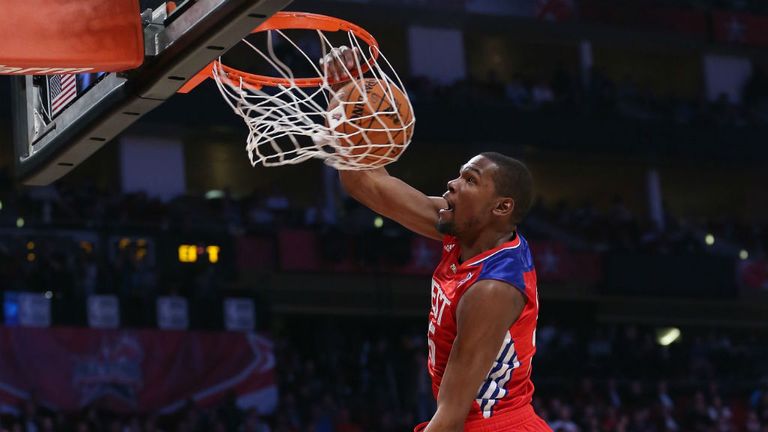 The Oklahoma forward weighed in with 30 points as the West recorded a third straight victory in the annual showcase.
"I'm just out there having fun," said Durant, who was also the top-scorer last season. "I played a lot of street basketball. I played a lot of celebrity games.
"This is my type of ballgame, up and down."
Facilitator
Durant received support from the Chris Paul and Blake Griffin of the Los Angeles Clippers. Paul had 20 points and 15 assists to earn the MVP award, while Griffin scored 19.
"I told KD early in the first quarter, 'Man, if they score anything, you run. I'll get you the ball, you score. I want to be the one to give it to you'," said Los Angeles Clippers guard Paul.
"In games like this it's so up-tempo and fast-paced, a guy like me that's a facilitator, I enjoy it."
Carmelo Anthony of the New York Knicks paced the East with 26 points and 12 rebounds, while Dwayne Wade scored 21 and LeBron James 19.