NBA: Golden State Warriors break 16-match losing run against San Antonio Spurs
The Golden State Warriors broke their hoodoo against the San Antonio Spurs, beating the NBA's leading side 107-101.
Last Updated: 23/02/13 9:07am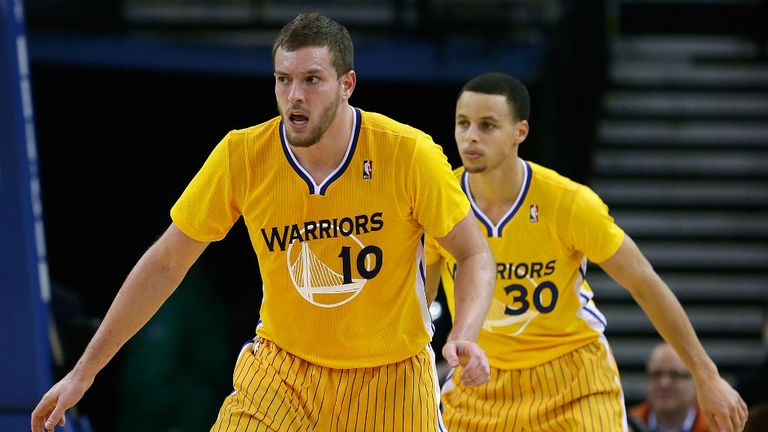 The Warriors had lost their last 16 games against the Spurs but Jarrett Jack and David Lee both produced huge performances to deprive San Antonio a 45th win of the season.
Jack poured in 30 points and also chipped in with rebounds while Lee also recorded a double-double, scoring 25 points and grabbing a massive 22 boards.
Elsewhere in the NBA, Northwest Division leaders the Oklahoma City Thunder won a high-scoring encounter at the Minnesota Timberwolves 127-111, Russell Westbrook contributing 37 points, nine assists and seven rebounds.
The Indiana Pacers enjoyed a 114-82 win over the Detroit Pistons, but the Chicago Bulls kept the pressure on Indiana at the top of the Central Division with a 105-75 win against the Charlotte Bobcats.
It was a low-scoring night at the FedExForum as the Memphis Grizzlies edged out the Orlando Magic 88-82, while Al Harford and Jeff Teague led the way as the Atlanta Hawks beat the Sacramento Kings 122-108.
A late surge from the Dallas Mavericks saw them seal a 104-100 win over the New Orleans Hornets, while the Portland Trail Blazers slipped to a 111-107 defeat against the Los Angeles Lakers, Kobe Bryant scoring 40 points.
Emeka Okafor, John Wall and Bradley Beal all registered double-doubles as the Washington Wizards completed a season sweep over the Denver Nuggets courtesy of a 119-113 success.
The Boston Celtics eased past the Phoenix Suns 113-88 as their late play-off push gathered pace and the the Houston Rockets led from first period to last in a 106-96 triumph over the Brooklyn Nets.