UK Sport confirms revised funding of £7 million for British Basketball
UK Sport confirms revised funding for British Basketball after the governing body was previously stripped of all support
Last Updated: 22/03/13 7:37pm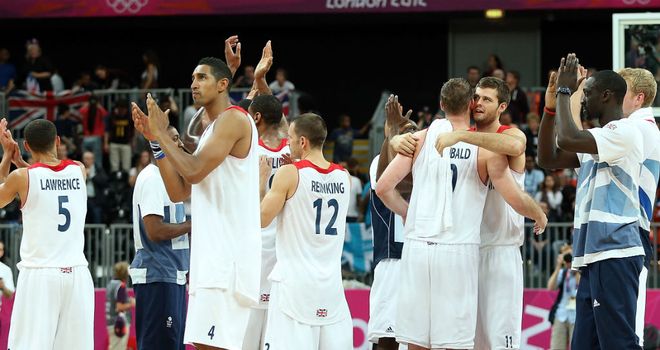 UK Sport had initially chosen to withdraw all funding for basketball after a disappointing Olympic campaign.
But after stating its case at a UK Sport board meeting in January, British Basketball won the appeal on Friday, with the £7,039,840 allocated on a one-year conditional basis with a strict performance criteria in order to gain the full sum.
Revised figures were also released for disabled fencing, which was also stripped of all its funding, and women's beach volleyball.
Wheelchair fencing will now receive £1,008,608, while women's beach volleyball has seen an increase from £386,753 to £514,000.
UK Sport said that following these funding decisions no federations had made any formal appeals.
UK Sport's total budget for Olympic and Paralympic sports for the Rio cycle is £355m.