Great Britain captain Drew Sullivan signs new Leicester deal
Great Britain captain Drew Sullivan has signed a new contract with Leicester Riders.
Last Updated: 10/05/13 9:47am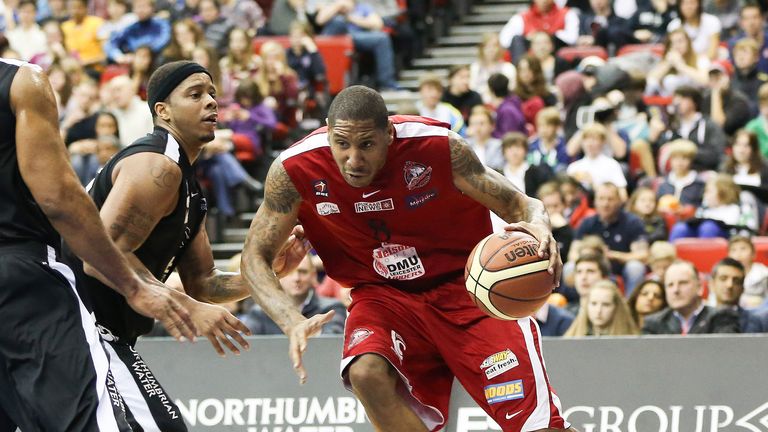 Sullivan, who led Team GB in the London Olympics, led the Riders to the championship this season and was named BBL Player of the Season.
"From my standpoint, and at this stage of my career, continuity is very important," he said. "We have had a great season, but I have really enjoyed being with my team mates and seeing the way the potential of this team has been realized.
"I believe great teams are built by getting the right guys with the correct mentality together, and in my nearly two seasons with the Riders, we have seen that progression.
"It is great seeing players like Jamell Anderson and Connor Washington progress, and the team work and support from solid guys like Barry Lamble and Yorick Williams, and with the new guys brought in last season, we were able to deliver some outstanding results.
"I am also hopeful my signing will be a message to other guys in the team that the Riders are a team going places, and we should not be content with what we have achieved so far.
"This team can get better. I am very comfortable with the club, I really appreciate all the support we get from the fans and in the community, so it feels absolutely right."
Riders Head Coach Rob Paternostro said: "Drew was the best in the BBL last season, bar none. He delivered an outstanding level of performance night in and night out, and really set the bar very high for the other guys. I am absolutely delighted he is coming back for his third season with the Riders."