Turkish Airlines Euroleague: Olympiacos Piraeus to face Real Madrid in London final
Defending champions Olympiacos Piraeus will face Real Madrid Baloncesto in the final of the Turkish Airlines Euroleague.
Last Updated: 11/05/13 11:03am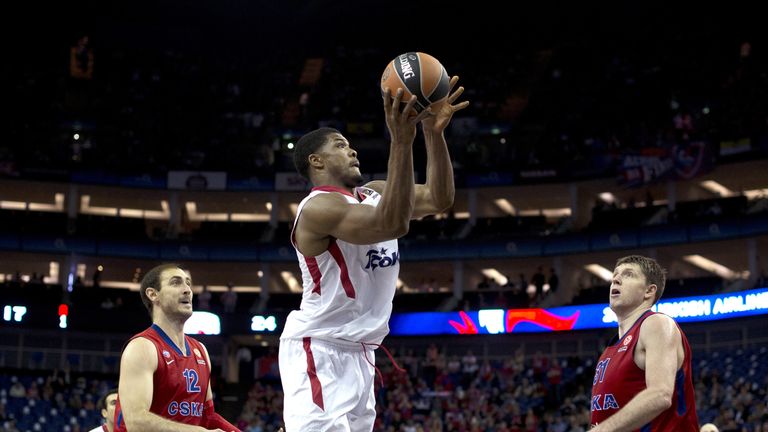 The Final Four of Europe's premier basketball league began in London on Friday night, with Olympiacos and Madrid each coming through their semi-finals with relatively wide margins.
The Greek side secured a 69-52 victory over CSKA Moscow in a repeat of last year's final before Real Madrid defeated arch-rivals Barcelona 74-67.
Forward Kyle Hines and centre Pero Antic each scored 13 points for Olympiacos, with the former also hauling in 10 rebounds to post a double-double.
Sonny Weems top-scored with 13 points for CSKA but the Russian outfit's shooting from the field was below par and they never really threatened their opponents.
In the second semi-final, Madrid forward Felipe Reyes went seven-of-12 from the field for a team-high 17 points despite being on the floor for under half of the game.
"Even when Barcelona got an eight-point lead, we didn't fall apart. The players that came off the bench and let our starters rest stepped on court with more energy," Reyes told Euroleague's official website.
"With the help of everyone - in this case, I had the chance to offer many things on offense, but always with the help of my teammates.
"It is very important, it means a lot for us to put Madrid back on top. I hope that we can do it on Sunday."
Marcelinho Huertas scored 19 points for Barcelona while star guard Juan Carlos Navarro, who tallied nine points, went just one-of-five when shooting from inside the three-point line.