NBA: Memphis Grizzlies claim upper hand in semi-finals against Thunder
Marc Gasol scored 20 points as the Memphis Grizzlies saw off the Oklahoma City Thunder 87-81.
Last Updated: 12/05/13 10:59pm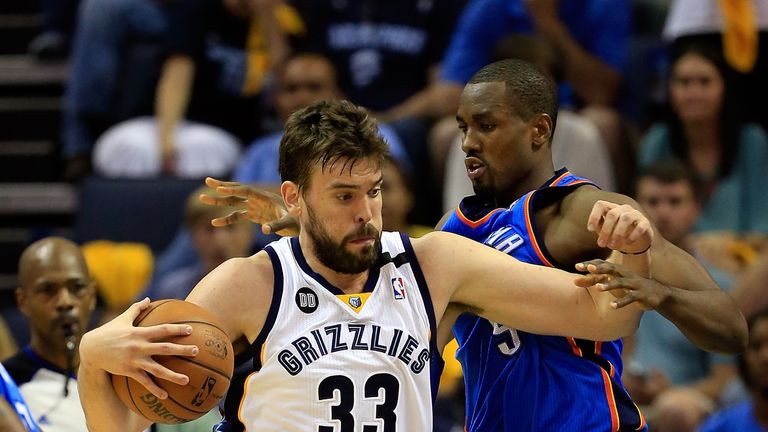 Tony Allen and Mike Conley each added 14 points for the Grizzlies, who took a 2-1 advantage in the best-of-seven series thanks to a 6-0 run to end the game, with all six points coming from the free throw line.
Kevin Durant led the Thunder with 25 points and 11 rebounds.
Pacers win
Roy Hibbert scored 24 points to lead the Indiana Pacers to an 82-71 win over the New York Knicks and a 2-1 series lead.
Hibbert also pulled down 12 rebounds, while George Hill added 17 points in a low-scoring game in Indiana.
Carmelo Anthony, who scored 21 points, was the only Knicks player to hit double figures.