NBA: LeBron James leads the way as the Miami Heat open up 3-1 lead
Miami Heat are on the brink of the Eastern Conference final after an 88-65 victory over the Chicago Bulls.
Last Updated: 14/05/13 6:29am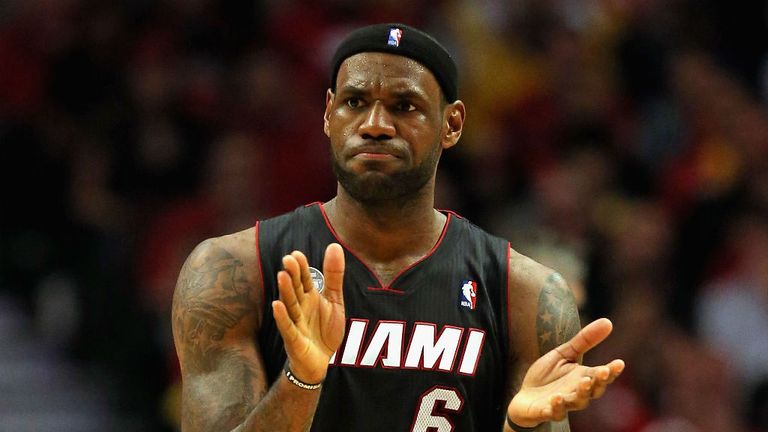 LeBron James registered 27 points, eight assists and seven rebounds as the Heat opened up a 3-1 series lead in the semi-final.
Chris Bosh also finished with 14 points and six rebounds for the Heat, as the Bulls - again missing Luol Deng and Kirk Hinrich - set a new franchise low for points in a play-off game.
The Memphis Grizzlies have also opened up a 3-1 lead in their Western Conference semi-final series - thanks to a 103-97 overtime success against the Oklahoma City Thunder.
Mike Conley poured in a team-high 24 points while Zach Randolph and Marc Gasol each contributed 23 at FedExForum to leave the defending Western Conference champions facing elimination.