NBA: LeBron James scored on the buzzer as Miami Heat beat Indiana Pacers
LeBron James had a triple-double and scored on the buzzer as the Miami Heat claimed a 103-102 win over Indiana.
Last Updated: 23/05/13 10:25am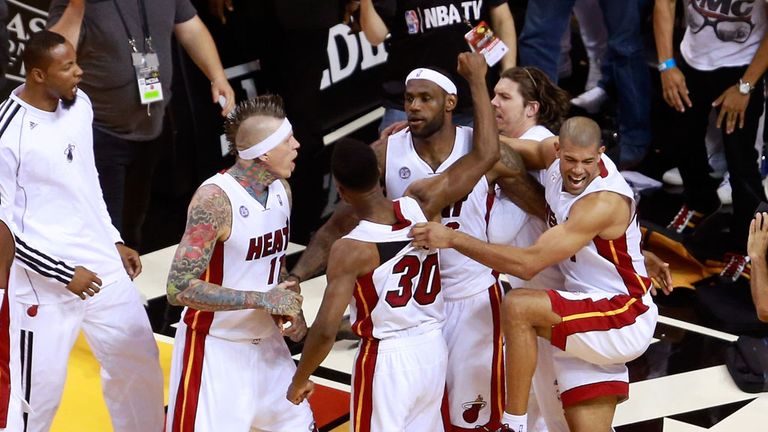 James added 10 rebounds and 10 assists to his 30 points for his ninth career play-off triple-double.
He made a clutch play with nothing left on the clock at the end of OT after Paul George had made three free throws to edge Indiana into the lead.
Dwayne Wade scored 19 points for the Heat, while George led Indiana with 27 and David West had 26.