NBA: Indiana got the better of the Heat in Miami despite 36 points from LeBron James
The Indiana Pacers upset the Miami Heat 97-93 to level their NBA Eastern Conference finals series at 1-1.
Last Updated: 25/05/13 1:16pm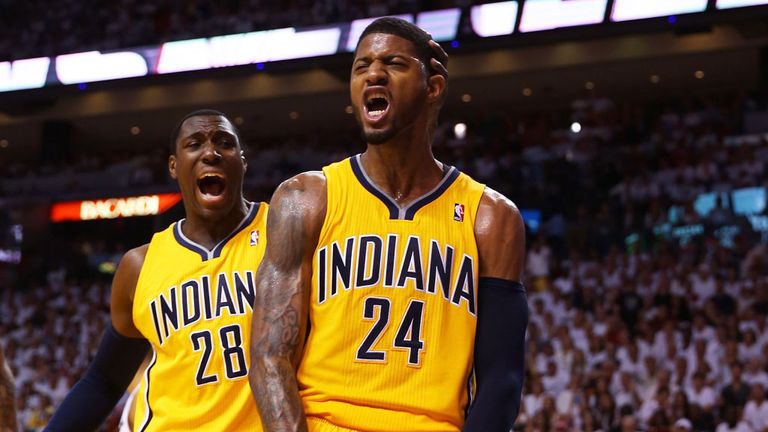 Undaunted by playing on the defending champions' home court, the Pacers used 29 points from Roy Hibbert and 22 from Paul George to bounce back from their overtime loss in game one.
LeBron James was outstanding for Miami, finishing with 36 points, but he did give up two crucial turnovers down the stretch, helping the visitors to hang on.
The Heat started slowly and Indiana led by 10 points midway through the first quarter, and 53-47 at half-time.
With James to the fore, Miami responded and they led 88-84 with 6:09 left, but the Pacers refused to give up and re-took the lead with 48 seconds left when George Hill hit a pair of free throws.
Misplaced
James then saw a pass which was intended for Ray Allen stolen by David West, and Hill then grabbed another misplaced James pass, before sinking a pair of free throws to seal the win.
Pacers head coach Frank Vogel said: "That was a heck of a basketball game wasn't it?
"This team believe we can win this series and they are giving it all their might, playing with confidence, and rising to the challenge.
"LeBron played one of the best basketball games I've ever seen anyone play. We were just able to make a few plays at the end."