NBA Finals: San Antonio Spurs win game three to move 2-1 ahead
The San Antonio Spurs have retaken the lead in the NBA Finals after they routed the Miami Heat 113-77.
Last Updated: 12/06/13 6:34am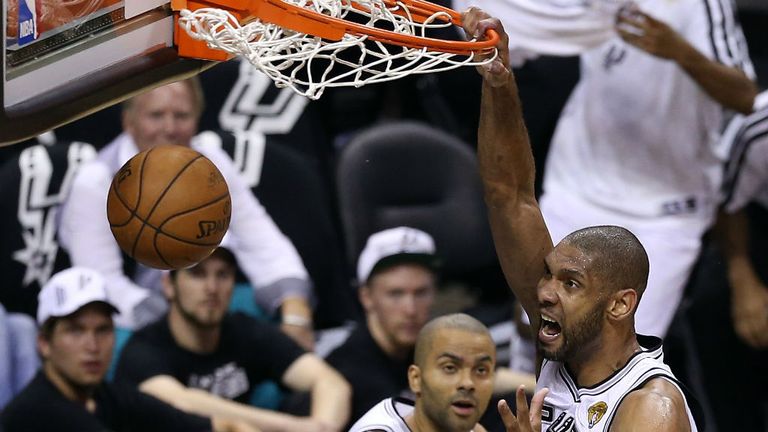 The Spurs, who beaten by 19 points in game two, landed a record 16 three-pointers to take a 2-1 lead in the series.
Danny Green scored seven of his nine three-pointers from a 27-point total and Gary Neal landed six from 10 from deep from his own haul of 24, while Tim Duncan added 12 points and 14 rebounds.
"It shouldn't be a surprise if these are the last two teams standing this season in the NBA finals," Spurs coach Gregg Popovich said.
"I don't think either one of them is going to go down because they have a bad night."
Disappointing
LeBron James, a four-time MVP, had a disappointing night as he only picked up 15 points as he hit seven from 21, missing 11 of his first 14 efforts.
James added 11 rebounds and five assists but was not alone in being put on the back foot by the San Antonio defence.
"We didn't do anything right tonight," James said. "We can't play like that on either side of the floor if we want to win."
"At the end of the day it is just one win for them. We have to come out Thursday and do better."
San Antonio are again hosts on Thursday when the series reaches game four.