Danny Green reflects on San Antonio's win over Miami
Danny Green hailed the impact of coach Gregg Popovich after the San Antonio Spurs took a 2-1 in the NBA Finals.
Last Updated: 12/06/13 10:48am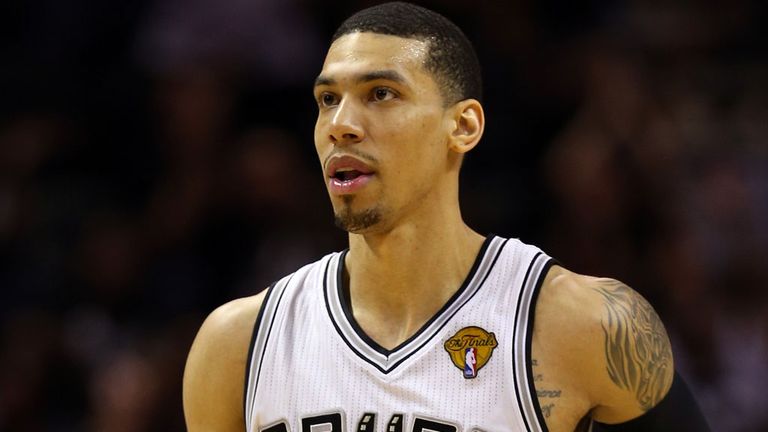 Career best displays from Green and Gary Neal helped the Spurs to a comfortable 113-77 victory over the Miami Heat in the third game of the series.
Green scored 27 points in total, including seven three-pointers, but he preferred to credit his Popovich and his colleagues for masterminding the win.
"All of my team-mates and Pop, they do a great job encouraging me," he said.
"They continue to tell me to shoot the ball, whether the next one goes in or not and tell me whenever I'm open 'let it fly'."
Confident
Popovich himself, however, was quick to praise Green's former college coach Roy Williams for the part he played in the shooting guard's development.
"Coach Williams had a big impact on Danny's mental status - believing he belonged, not getting down if things didn't go well, to continue to push and to work," the 64-year-old said.
"To Danny's credit he's done that and he's a pretty confident young man right now."
Popovich's opposite number, Erik Spoelstra, was honest in his assessment of his Miami side's performance and heaped praise on his opponents for their impressive showing.
"We got what we deserved," he admitted. "They got into an incredible rhythm, even in the first quarter. Every shot they wanted to get, they got - we did not disrupt them and then that's the flow, right there.
"We never got to our game, the easy ones, playing off misses and then the three-point barrage happened after that."
San Antonio are the hosts again on Thursday for game four of the series.