NBA: Jason Kidd appointed coach of Brooklyn Nets after ending his playing days
Jason Kidd has been hired as the coach of the Brooklyn Nets just 10 days after announcing his retirement as a player.
Last Updated: 13/06/13 5:35pm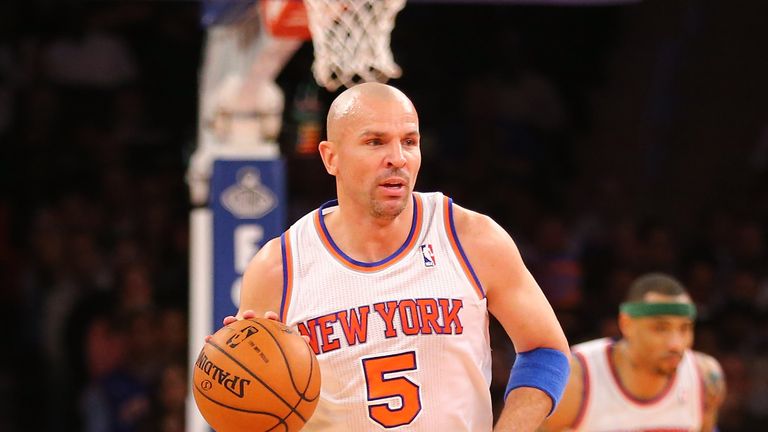 The 40-year-old won two Olympic gold medals and an NBA title in an illustrious career which saw him play for the Dallas Mavericks, Phoenix Suns, New Jersey Nets and New York Knicks.
Kidd played for the Nets when they were still based in New Jersey, helping them reach the NBA Finals in 2002 and 2003.
"This is a tremendous opportunity. It's a role I have been studying for over the course of my playing days," Kidd said.
"Championship teams are built on being prepared, playing unselfishly and being held accountable, and that's how I expect to coach this basketball team. I am truly excited about this next phase of my basketball career."
The Nets finished with a record of 49-33 last season and were eliminated in the first round of the play-offs by the Chicago Bulls.
"Jason is a proven winner and leader with an incredible wealth of basketball knowledge and experience," Nets general manager Billy King said.
"This will be a natural transition for him to move into the role of head coach as he embodies the tough, smart and team-first mentality that we are trying to establish in Brooklyn."
Owner Mikhail Prokhorov added: "He has the fire in the belly we need and has achieved as a player everything the Brooklyn Nets are striving to achieve. We believe he will lead us there."