NBA Finals: San Antonio Spurs one win away from title success
The San Antonio Spurs are one win away from their fifth NBA title following a 114-104 victory against the Miami Heat.
Last Updated: 17/06/13 1:11pm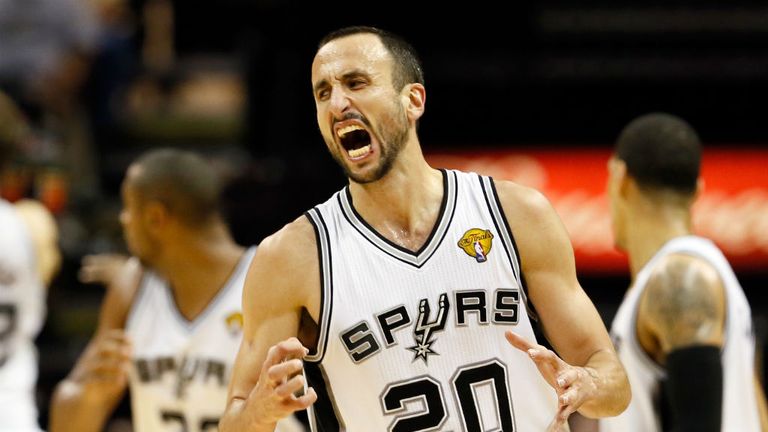 Manu Ginobili, Danny Green and Tony Parker all impressed as the Spurs moved 3-2 up in the best-of-seven series.
Ginobili made the most of his surprise start with 24 points and 10 assists, while Green scored 24 points and Parker weighed in with 26.
Green's tally included six three-pointers to see the 25-year-old break Ray Allen's final series record of 22. Green now has 25 with at least one game to go.
LeBron James and Dwyane Wade scored 25 points apiece for the Heat but they never recovered from missing 21 of their first 29 shots.
"I really didn't expect a 24-point game" Ginobli said.
"It didn't happen all season long but I needed to feel more important, more of a threat attacking the rim, and good to see it happen."