Ben Gordon could yet pull on a Great Britain basketball vest
New Great Britain coach Joe Prunty has spoken to Ben Gordon about playing for his team this summer.
Last Updated: 20/06/13 4:44pm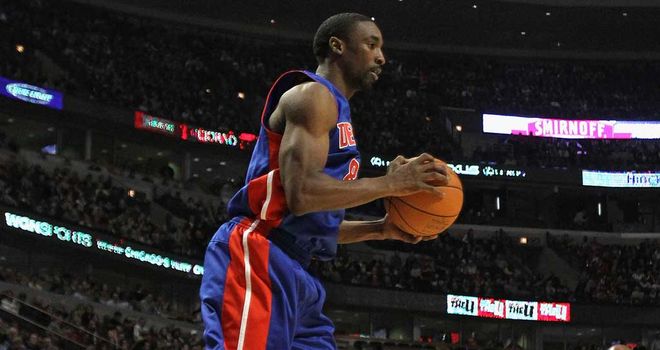 The London-born Charlotte Bobcats guard has been a frustrating figure for many fans of the British game, often having revealed his desire to play for his country but never actually committing to it.
Gordon appeared to wear out his welcome for good when he opted to sit out London 2012 but Prunty, who took over from Chris Finch earlier this month, is willing to reach out to him and other players, including Charlotte team-mate Byron Mullens.
"We're in constant contact as much as possible with all the players that we're trying to get," Prunty said. "I don't want to focus specifically on Ben but he's definitely somebody we'd like to have involved in the program.
"Each year you're trying to build your team which is going to revolve around several situations; what they've done in the past usually makes an impact but you have to ask, are they healthy, what's their time commitment, what's their contract situation?
"All those things matter and Ben will be considered with that along with all the others.
"You're always looking to establish the best team available. Just because one year didn't work for whatever reason I don't think you can disregard it and say you're not going to go down that avenue.
"I can't tell you exactly what people's responses will be to that but it's important to note that a team can't revolve around discussion of one or two players, this will be a team representing Great Britain."