NBA: Atlanta Hawks to face Brooklyn Nets at O2 Arena in London on January 16
The NBA have announced that the Atlanta Hawks will face the Brooklyn Nets at the O2 Arena in London on January 16.
Last Updated: 25/06/13 3:51pm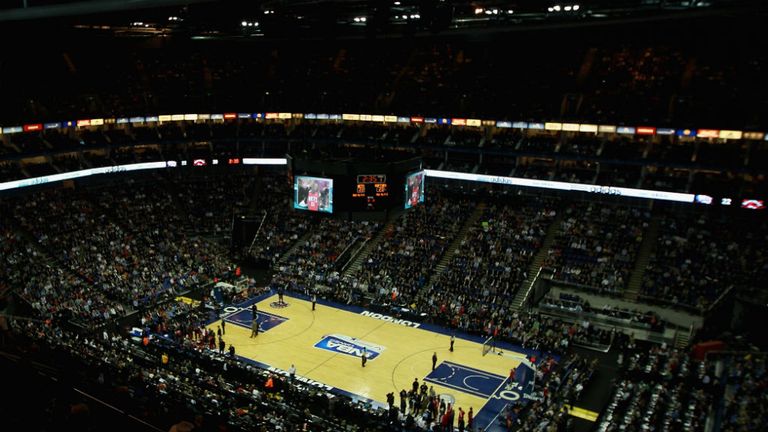 London has played host to a competitive NBA game in each of the past three years, with this year's contest seeing the New York Knicks take on the Detroit Pistons.
And now fans in the UK will be able to see the Nets face the Hawks in person. Both teams made the play-offs this year and the Nets recently announced that legendary point guard Jason Kidd would be their new coach.
A regular season game between the San Antonio Spurs and Minnesota Timberwolves will also take place in Mexico City on December 4.
"With the addition of regular-season games in London and Mexico City, we will play one of the most comprehensive international games schedules in our history next season," NBA commissioner David Stern said.
"Through these games we will bring the NBA experience to more fans and provide showcases for basketball and the extraordinary talent of our players."
In addition to the clash at the O2, the Oklahoma City Thunder will take on the Philadelphia 76ers in a pre-season clash at the Manchester Arena on October 8.
Benjamin Morel, NBA senior vice-president, Europe, added: "Following one of the most captivating seasons and Finals in recent times, we are thrilled to announce the fourth regular-season game in London featuring the Atlanta Hawks and Brooklyn Nets
"Together with the game in Manchester in October, we look forward to be bringing four NBA teams to the UK for the 2013-14 season as we further showcase the excitement of our teams and players."