NBA: David Joerger named Memphis Grizzlies head coach
The Memphis Grizzlies have unveiled David Joerger as their new head coach.
Last Updated: 04/07/13 7:43am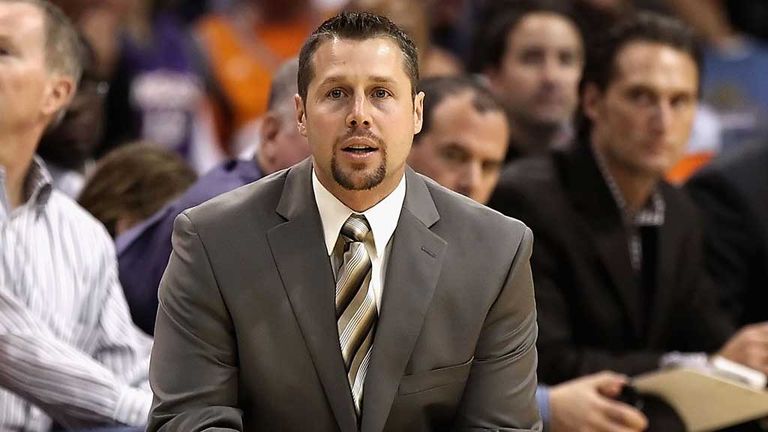 Joerger has been an assistant coach with the Grizzlies for the last six NBA seasons, including the last two as lead assistant for head coach Lionel Hollins.
Hollins parted company with the Grizzlies earlier this month despite guiding them to the best play-off run in their 18-year history.
The Grizzlies reached the Western Conference finals for the first time this season, winning a club-record 56 regular-season games and beating the Los Angeles Clippers and Oklahoma City before losing to the San Antonio Spurs.
Joerger played a key role in that success with his influence on the defensive side of the ball.
"We are thrilled to announce we have hired David Joerger as the next head coach of the Memphis Grizzlies," said chief executive Jason Levien.
"Not only do we think Dave will continue to grow the team's league-best defensive identity, but we believe we have one of the league's budding coaching talents to lead our team."