NBA: Paul Pierce, Kevin Garnett and Jason Terry unveiled by the Brooklyn Nets
Former Celtics Paul Pierce, Kevin Garnett and Jason Terry say they are aiming for an NBA title with the Brooklyn Nets.
Last Updated: 19/07/13 8:59am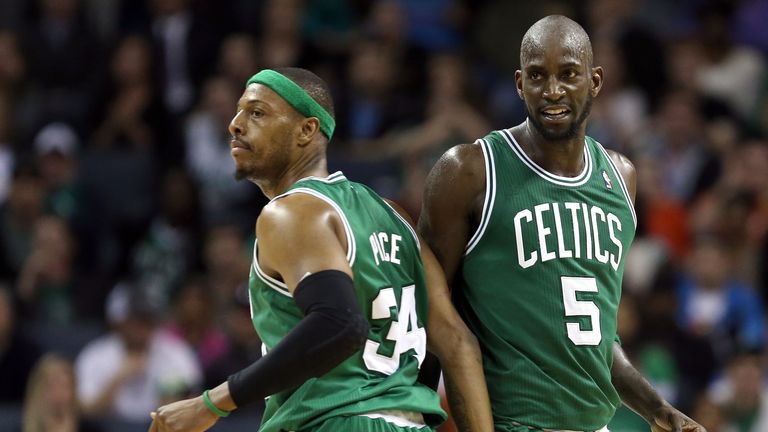 The trio were unveiled by their new team on Thursday and immediately stated their intentions to win the franchise's first championship since switching from the NBA/ABA merger.
Despite all three players being 35 or older, Pierce believes that he can add another title to the crown he won with the Celtics in 2008.
"We've got all the ingredients we need to win a championship," Pierce is quoted as saying by AFP.
"We just need to figure out how to make it all come together. Great players always figure it out and I think we will."
New Nets coach Jason Kidd, who was appointed just days after announcing his retirement as a player, has also stated that Brooklyn have set themselves lofty goals.
Kidd said: "We're talking about a championship. The big picture is the championship trophy and hopefully we can win that. The gold trophy is what we're here for."