NBA: Seven-time All-Star Tracy McGrady announces retirement from NBA
Seven-time All-Star Tracy McGrady has announced his retirement from the NBA at the age of 34.
Last Updated: 27/08/13 5:37pm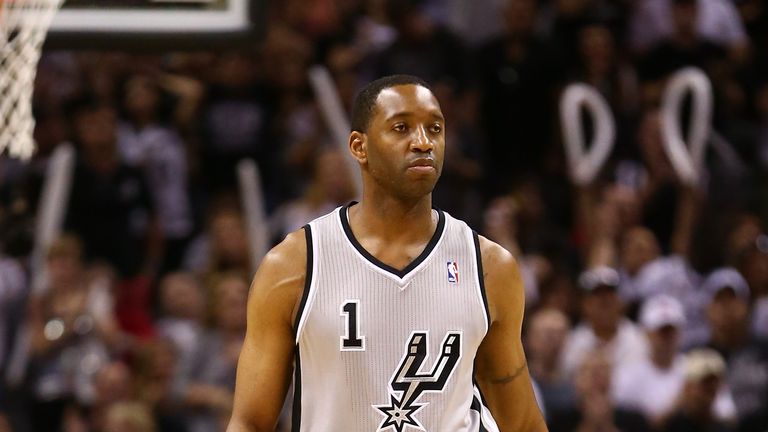 McGrady, who won the league's scoring title twice, was a member of the San Antonio Spurs side which finished as runners-up last season.
But he is more famous for his time with the Orlando Magic and Houston Rockets, starring in both offences as an athletic shooting guard or small forward.
He went straight from high school to the NBA, being drafted by the Toronto with the ninth overall pick in 1997 but he did not become a bona fide star until his move to Orlando three years later.
He set numerous franchise scoring records for the Magic but injuries, along with an inability to lead the team on a successful play-off run, were recurring themes throughout his career.
"Thank all of you who have supported me over 16 NBA seasons, seven all-stars, and countless exciting moments. Retiring from NBA," McGrady posted on his Twitter account.