NBA: Oklahoma City guard Russell Westbrook to miss first month of season
Oklahoma City guard Russell Westbrook will miss the first month of the new NBA season following a knee operation.
Last Updated: 01/10/13 8:52pm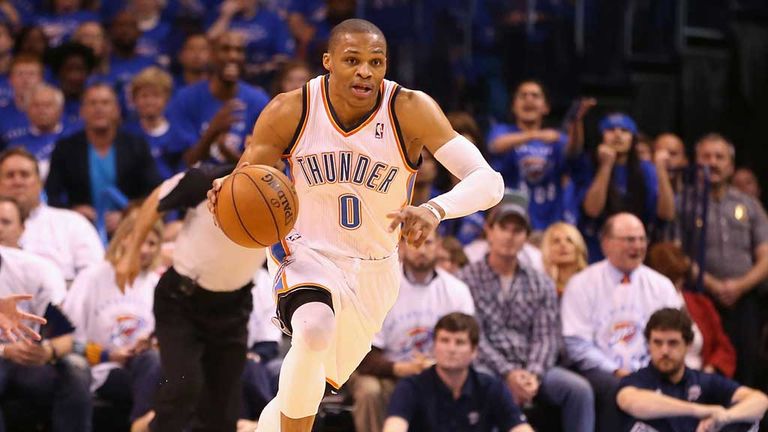 The Thunder confirmed that Westbrook underwent successful arthroscopicv surgery on his troublesome right knee on Tuesday.
The three-time NBA All-Star had an operation on the same knee back in April after he suffered a torn lateral meniscus during the play-offs against Houston.
But further surgery has been required to reduce swelling around the joint and to confirm that the meniscus had healed sufficiently, and he is expected to miss the Thunder's first 12 games of the season.
"Russell has been incredible in his work and rehabilitation," said Thunder general manager and vice president Sam Presti.
"He has been pain-free and has performed at a high level during practice, but has experienced recent swelling that had not subsided.
"After careful consideration and recommendations from the medical team, we elected to do the procedure based on our consulting physician's belief that the swelling would be alleviated, and in turn give Russell the best chance for sustained performance throughout the season and beyond.
"During the procedure it was determined that the source of swelling was due to a loose stitch and fortunately we were also able to confirm that the meniscus has healed properly."
Westbrook averaged 23.2 points, 7.4 assists, 5.2 rebounds and 1.77 steals a game last season, and he was also part of the Team USA's gold medal-winning team at the London Olympics.