British Basketball League: Worcester Wolves head to the summit with huge home win
The Worcester Wolves made it five wins in a row with a 100-59 rout of the Birmingham Knights on Sunday night.
Last Updated: 20/10/13 7:06pm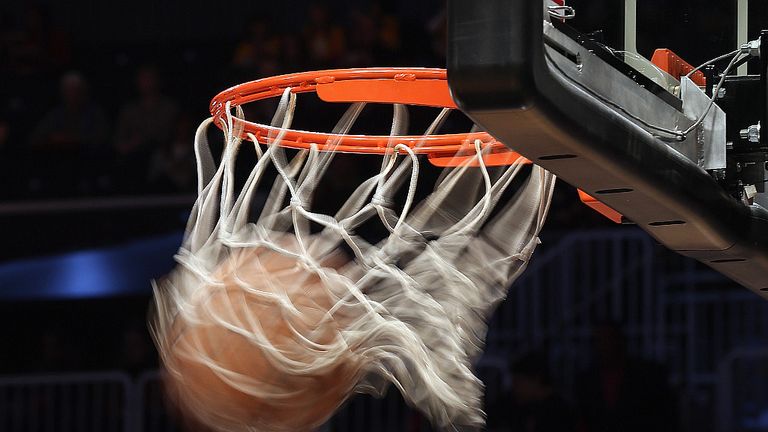 Andreas Schreiber collected 18 points and 12 rebounds in a one-sided affair as Worcester not only went to the top of the table but also recorded their best ever start to a season.
The Wolves made the perfect start to the contest with a 17-1 run in the opening four minutes, and from then on they simply never took their foot off the pedal.
Martyn Gayle top-scored for the beaten Knight with 16 points, with Emile Hopkins the only other player to reach double digits for the visitors, contributing 10 points to go along with his seven rebounds.
Meanwhile, Plymouth University Raiders made it three straight wins with a 97-63 triumph over Surrey United on the road.
United - who had lost by 69 points to Leicester riders on Saturday - actually held a 27-19 advantage at the end of the opening quarter.
However the hosts were unable to maintain their momentum, Plymouth going on a 14-0 run to start the second period to move into a lead that they would quickly build on.
Tevor Setty and Matt Pressey scoring 22 and 21 points respectively for the Raiders, who now sit in fifth place in the table with a 3-2 record.