NBA: Anthony Davis leads New Orleans Pelicans to victory
Top draft pick Anthony Davis led the New Orleans Pelicans to their first win since rebranding for the new NBA season.
Last Updated: 03/11/13 9:12am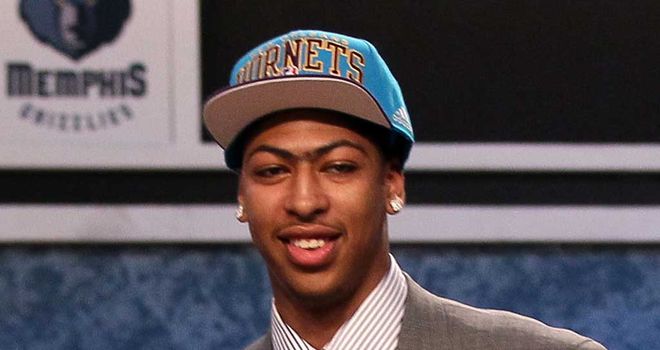 The former Hornets won 105-84 against the Charlotte Bobcats, Davis pouring in 25 points in a dominant performance.
He added eight rebounds, six blocks, six steals and four assists - leaving him just one assist short of a rare "five-by-five" performance. The feat has been achieved just once in the last eight years.
Three teams - the Indiana Pacers, Philadelphia 76ers and Houston Rockets - improved to 3-0 records as their impressive starts continued.
Michael Carter-Williams led Philadelphia with 26 points and 10 assists in a 107-104 win over the Chicago Bulls. Spencer Hawes also had a double-double, 18 points and 11 rebounds, while Evan Turner netted 20 points.
Chandler Parsons (24 points, 12 rebounds) was key to Houston's 104-93 win over the Utah Jazz, who slip to 0-3. James Harden and Jeremy Lin also passed 20 points.
Indiana saw off the Cleveland Cavaliers 89-74, Paul George with 21 points and 13 rebounds while Lance Stephenson scored 22 points.
Dirk Nowitzki's 24 points helped the Dallas Mavericks beat the Memphis Grizzlies 111-99 while the San Antonio Spurs went down 115-105 to the Portland Trail Blazers, for whom Nicolas Batum amassed 11 points, 12 rebounds and 11 assists.
The Golden State Warriors beat the Sacramento Kings 98-87 and the Toronto Raptors saw off the Milwaukee Bucks 97-90.