NBA: Washington Wizards and Boston Celtics remain winless
The Boston Celtics and Washington Wizards each fell to 0-3 records after suffering 10-point defeats.
Last Updated: 04/11/13 7:19am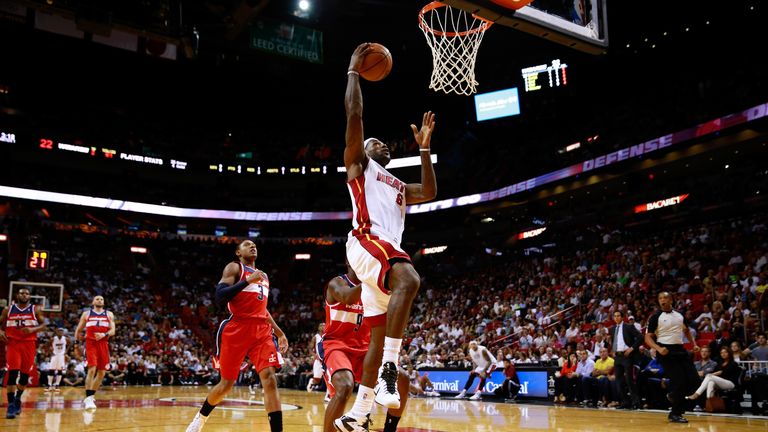 The Miami Heat downed the Wizards 103-93 for the reigning champions' first win since the opening game of the season, with 20-plus point contributions from LeBron James, Chris Bosh and Dwyane Wade.
The Celtics went down 87-77 to the Detroit Pistons, whose debutant point guard Brandon Jennings scored 14 points. Jennings missed the first two games of the season with a fractured jaw and played in a protective mask which he eventually discarded in the fourth quarter.
Kevin Durant had a double-double of 33 points and 10 rebounds during the Oklahoma City Thunder's 103-96 win over the Phoenix Suns, while Russell Westbrook returned from a knee injury with 21 points.
Kevin Love was even more impressive than Durant with 34 points and 15 rebounds in the Minnesota Timberwolves' 109-100 win over the New York Knicks, which was forged on a 40-19 first quarter.
The Los Angeles Lakers were relieved to escape with a narrow win over the Atlanta Hawks after seeing a huge lead slip away.
The Lakers led 66-49 a minute after half-time but were pegged back to 103-103 with 35 seconds remaining before a pair of Pau Gasol free throws earned them a 105-103 win.
The Orlando Magic beat the Brooklyn Nets 107-86 in the night's other game, Nik Vucevic with a double-double of 19 points and 12 rebounds.