NBA: Miami Heat reach triple figures for sixth successive game
Dwyane Wade scored 29 points as the Miami Heat battled past the Los Angeles Clippers for a 102-97 win.
Last Updated: 08/11/13 6:35am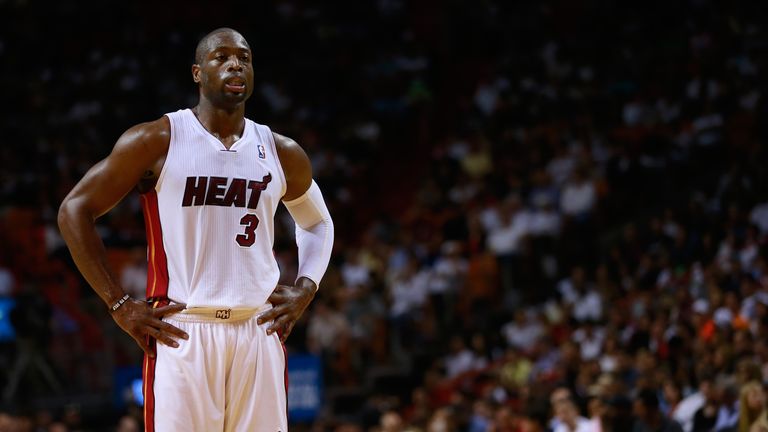 The Clippers had been within four, 31 seconds from time, after a dunk from Blake Griffin, but they were slow to foul on the next possession and ultimately ran out of time. Griffin led Los Angeles with 27 points and 14 rebounds.
Steve Blake banked in a three-pointer with 1.3 seconds left to hand the Los Angeles Lakers a thrilling 99-98 victory over the Houston Rockets.
James Harden had 35 points and former Laker Dwight Howard had 15 points and 14 rebounds but it all came to nothing for Houston as Blake took an inbounds pass from Jodie Meeks after put up the winning shot.
Patrick Beverley had time to launch a three-point attempt of his own at the buzzer but it bounced off the backboard.
Ty Lawson had 23 points and eight assists to lead the Denver Nuggets to a 109-107 victory over the Atlanta Hawks. The win was the first for new head coach Brian Shaw.