NBA: Kevin Martin and Kevin Love lead Minnesota Timberwolves to stunning win
The Minnesota Timberwolves scored 47 points in a stunning first quarter en route to a 113-90 victory over the LA Lakers.
Last Updated: 11/11/13 7:28am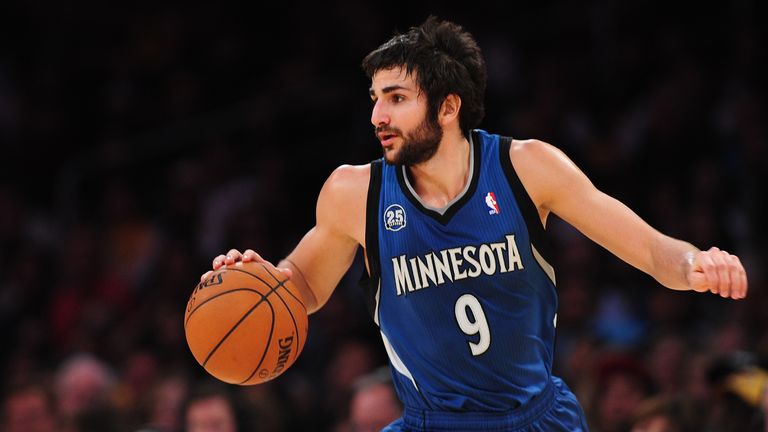 Kevin Martin scored 27 points and Kevin Love added 25, 18 of them during that explosive opening 12 minutes, and Ricky Rubio collected 12 points, 14 assists and 10 rebounds.
The opening period was the highest-scoring in franchise history as they finished it leading 47-23 - with the match eventually finishing 113-90.
Kevin Durant scored 33 points including the winning free throws in overtime as the Oklahoma City Thunder edged the Washington Wizards 106-105.
The Thunder had rallied from 10 points down in the final three and a half minutes of regulation, with Durant capping a 14-4 run with a three-pointer 14 seconds from time.
Eric Bledsoe had 24 points and Markieff Morris 23 as the Phoenix Suns beat the New Orleans Pelicans 101-94, while Danny Green had 24 points and 10 rebounds for the San Antonio Spurs in a 120-89 win over the New York Knicks.