BBL Championship: Durham Wildcats beat Plymouth University Raiders
A well-rounded team effort led Durham Wildcats to a 72-67 victory against the visiting Plymouth University Raiders.
Last Updated: 24/11/13 11:24am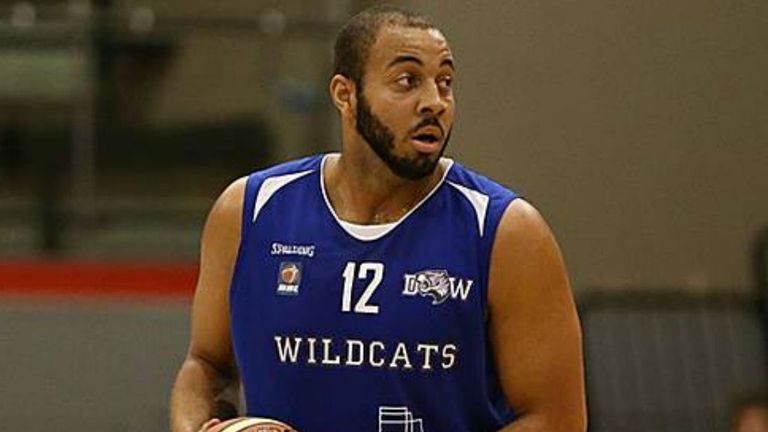 In a tightly-contested opening quarter, neither team could get much of an edge, with Wildcats finishing the period with a 22-20 lead.
The game stayed close in the second quarter, with Raiders managing to overtake the hosts in the final minutes of the first half for a 40-38 advantage.
Raiders maintained a slight lead throughout the third period, going into the final 10 minutes of play with a four-point lead.
However, it did not take long for the small margin to disappear and the teams were tied once again, now at 63-63.
Although Raiders had jumped ahead to a 67-66 edge with two minutes left, Wildcats responded with a decisive four points salvo. The visitors had a chance to tie the game with 11 seconds on the clock, but the attempt was off as the Wildcats went on to seal the victory.
Evans was the top scorer for the home side with 14 points, Mike Allison collected 13 and Kirk Crecco chipped in with 11.
Donald Robinson finished the evening with a game-high 15 points for the visitors, but only scored two points in the second half, with Shane Walker adding 13 points.
Rocks victory
In other action, a terrific second-half performance saw Glasgow Rocks blow away Birmingham Knights 88-60.
Having finished the first half up 40-36, the visitors took over the command of the game completely in the third and fourth quarters.
Six points separated the sides halfway through the third period, but Gareth Murray's slam dunk set off an 11-3 run to increase the gap to 62-48 and the Rocks allowed the hosts to score just eight points in the final period to cruise to an easy win.
EJ Harrison scored 17 points for the visitors and Gareth Murray added 16, while Fran Urli was a key contributor off the bench, scoring 15 points, grabbing 11 rebounds and dishing out 5 assists.
For the losing side, Brent Benson finished the evening with a game-high 22 points and added eight boards and six assists, with Michael Gayle chipping in with 12 points.