NBA: Clippers crush Bulls, wins for Thunder, Suns, Pistons, Lakers
Los Angeles Clippers took full advantage of Derrick Rose's absence to hammer Chicago Bulls 121-82.
Last Updated: 25/11/13 8:40am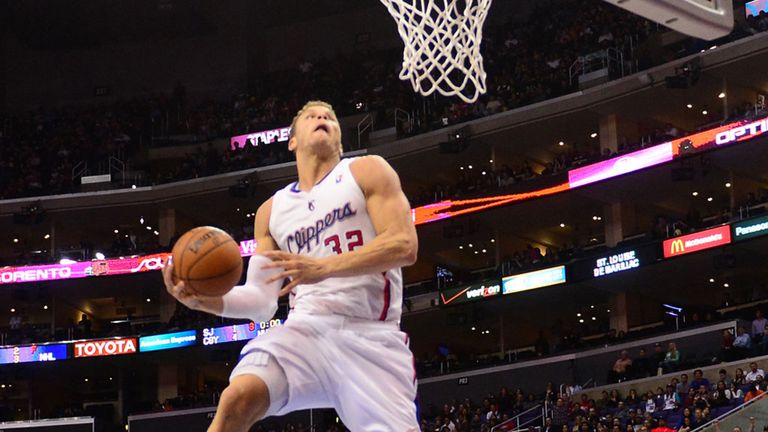 Rose suffered a torn medial meniscus in his right knee on Friday and will undergo potential season-ending surgery on Monday. The former league MVP missed all of last season after tearing his left ACL during the 2012 play-offs.
Blake Griffin (15 points, 12 rebounds) and Chris Paul (16 points, 17 assists) were two of six Los Angeles players in double figure scoring as they led by as much as 40 during the rout.
The Clippers improved to 10-5 while the Bulls (6-6) lost their third straight game.
Elsewhere Serge Ibaka scored 17 points and grabbed 11 rebounds to help the Oklahoma City Thunder defeat the Utah Jazz 95-73.
Kevin Durant added 19 points on 3-of-9 shooting to go along with nine rebounds.
The Jazz (1-14) were on pace to set a season low in points until guard Alec Burks hit a free throw with 8.9 seconds left in the game to match the 73 points it scored November 8 against Chicago.
Goran Dragic had 23 points and 13 assists, leading the fast-breaking Phoenix Suns to a 104-96 victory over the Orlando Magic.
The Suns (7-6) got 20 points from guard Gerald Green, who started in place of Eric Bledsoe, and 16 points from reserve forward Marcus Morris.
The Magic (4-9) were led by center Nikola Vucevic with 20 points and 10 rebounds. Forward Andrew Nicholson added 19 points.
Another second-half meltdown from the Brooklyn Nets sealed their fifth straight defeat, 109-97 to Detroit.
A second quarter that helped the Nets build a lead as large as 10 was quickly overshadowed as Brooklyn (3-10) was outscored 34-15 in the third.
Rodney Stuckey helped seal the Pistons (5-8) win, scoring 17 of his 27 points in the fourth quarter.
Nets guard Joe Johnson led all scorers with 34 points on 11-of-15 shooting but Brooklyn played without injured players Andrei Kirilenko, Brook Lopez, Deron Williams and Jason Terry.
And forward Xavier Henry came off the bench to score 21 points, guiding the Los Angeles Lakers to a 100-86 victory over the Sacramento Kings.
Pau Gasol scored 14 of his 20 points in the first half and grabbed 10 rebounds as the Lakers (7-7) won their third in a row - a first this season - and sent the Kings (4-9) reeling to their second loss in as many days and their fourth in the last six games.
Point guard Greivis Vasquez led Sacramento with 20 points and seven assists.