NBA: Chicago Bulls star Derrick Rose to miss rest of the season following knee surgery
Chicago Bulls point guard Derrick Rose has been ruled out for the rest of the NBA season after undergoing knee surgery.
Last Updated: 25/11/13 6:19pm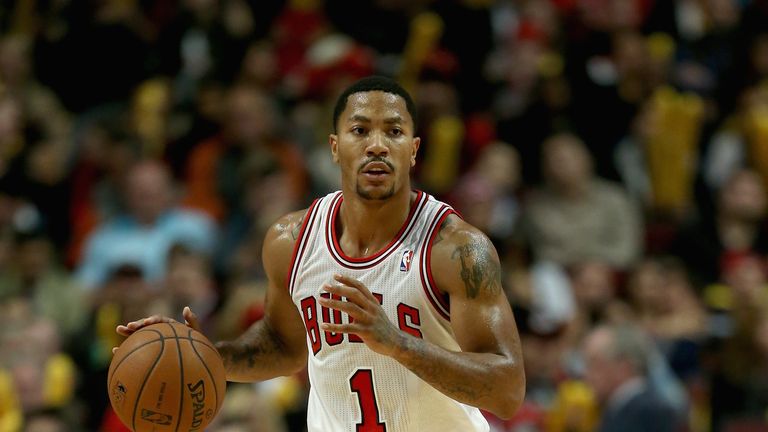 The winner of the league's Most Valuable Player award in 2011 has had an operation to repair a torn medial meniscus in his right knee.
The procedure means Rose will have played just 10 games in two full seasons by the end of the campaign after he missed the whole of the 2012-13 term while recuperating from a torn ACL.
That injury was to his left knee and the 25-year-old has now sustained a serious problem on his other leg.
"Earlier this morning, Chicago Bulls guard Derrick Rose underwent successful surgery to repair his previously torn medial meniscus in his right knee," the Bulls said in a statement on Monday.
"The surgery was performed at Rush University Medical Center by Chicago Bulls head team physician Dr. Brian Cole and team physician Dr. Chuck Bush Joseph. Rose is out for the remainder of the season."