NBA: John Wall leads the Washington Wizards to win over the LA Lakers
John Wall's 360 dunk was the highlight of his 31 points as the Washington Wizards toppled the Los Angeles Lakers.
Last Updated: 27/11/13 8:01am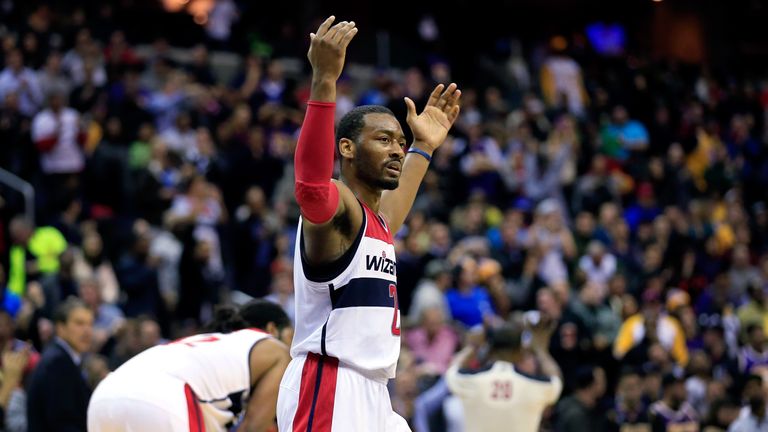 Wall, who scored 30 points or more for the third game in a row, lit up the second quarter as he intercepted a pass and ran the length of the court before finishing with a flourish.
Nene added a career-high 30 for Washington, while the Lakers had a three-game winning streak stopped despite 22 points from Jordan Farmar.
The Brooklyn Nets snapped a five-game losing streak as they edged out the Toronto Raptors 102-100 behind 24 points from Andray Blatche and 21 from Joe Johnson.
It was also a tight contest in New Orleans, where the Golden State Warriors ended a three-game losing run as they escaped with a 102-101 victory over the Pelicans, Klay Thompson leading the way with 22 points.
Arron Affalo's 26 points led the Orlando Magic to a 109-92 win over the Atlanta Hawks, snapping a losing streak on the road which stretched back for 17 games.