BBL: Leicester Riders and Plymouth University Raiders rack up victories
Leicester Riders edged out Manchester Giants 89-87 in the BBL Championship on Saturday.
Last Updated: 30/11/13 10:42pm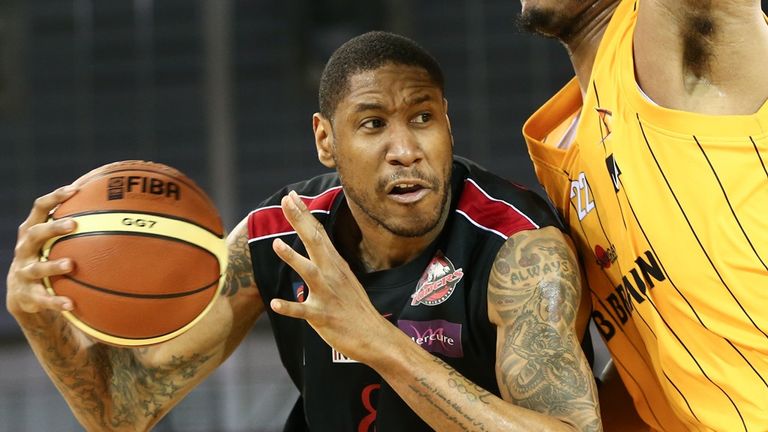 Great Britain captain Andrew Sullivan scored the crucial points for Leicester Riders as they held off Manchester Giants 89-87 in the East Midlands.
Sullivan twice put the Riders in front during the final minute, the second time for good as David Aliu's shot failed to drop for the Giants.
The win moves Leicester back into a tie for second place in the BBL Championship but it was tough on Manchester who contributed fully to a thrilling match.
Eleven different scorers for Plymouth University Raiders gave them their second biggest win of the season as they beat Surrey United 105-59 at the Pavilions.
Gabriele Haskins led the way with 18 points and Trevor Setty weighed in with 15 as Plymouth never trailed to keep the BBL Championship leaders within their sights.
Brandon McGill led all scorers for Surrey with 31 points. For the Raiders the 46 point margin came agonisingly close to the 47 point gap they had when beating Birmingham Knights 119-72 earlier in November.