NBA: Houston Rockets add to San Antonio troubles with 112-106 victory
The Houston Rockets held off a fierce San Antonio Spurs rally to claim a 112-106 victory in Saturday's big game.
Last Updated: 01/12/13 9:07am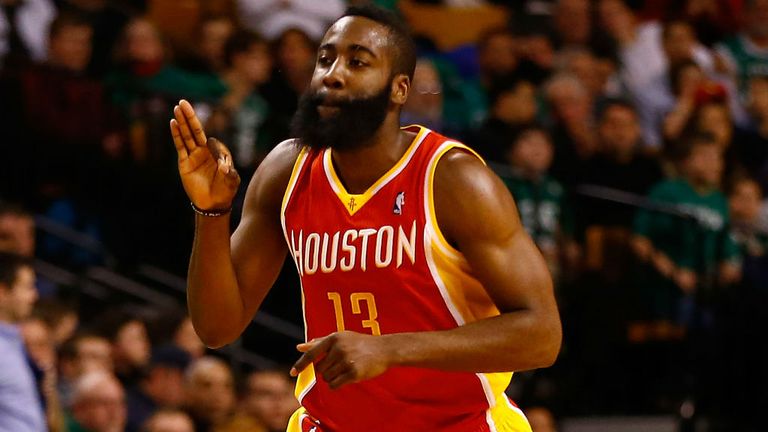 James Harden returned to form for the Rockets with 31 points and Chandler Parsons weighed in with 25 to hand the Spurs a second defeat in three games after a 13-1 start.
The Rockets led by 11 points at half-time but had to rally in the fourth period after Tony Parker and the Spurs closed within three - Parker returned from injury with 27 points in a losing effort.
Minnesota's Kevin Martin had 27 points and made a couple of key late baskets to help the Timberwolves beat the Dallas Mavericks 112-106.
Washington's John Wall had 26 points and 12 assists to lead the Wizards to a 108-101 win over Atlanta.
Sweet November
Trevor Ariza scored 24 points and made five three-pointers for the Wizards, who finished with eight wins in November for the first time in 29 years.
The troubled Brooklyn Nets secured only their fifth win in 17 games under new coach Jason Kidd with Joe Johnson scoring 26 points in a 97-88 win over the Memphis Grizzlies.
Cleveland's Andrew Bynum and Dion Waiters each scored 20 points as the Cavaliers held off a late rally and beat the Chicago Bulls 97-93.
And Milwaukee ended an 11-game losing skid by beating Boston 92-85, with O.J. Mayo rebounding from a poor game by scoring 22 points to lead the Bucks.