NBA: Tim Duncan leads way for San Antonio Spurs
San Antonio Spurs were reliant on a 20-20 night from Tim Duncan as they edged to victory over Atlanta Hawks.
Last Updated: 03/12/13 8:03am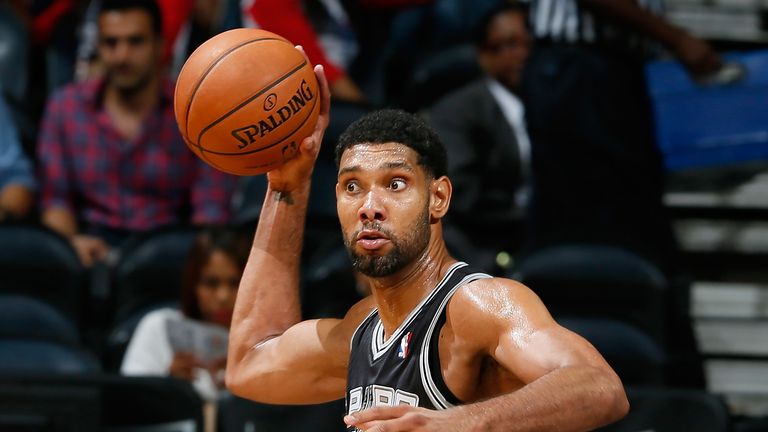 Duncan had 23 points - including a tie-breaking jumper with 0.4 seconds remaining - and 21 rebounds, the 22nd time he has passed 20 in both categories in his career.
Jeff Teague scored 19 points to lead the Hawks, for whom all five starters were in double figures.
Ryan Anderson scored 36 points and Jrue Holiday's three-pointer finally decided the game in triple overtime as New Orleans Pelicans overcame Chicago Bulls 131-128. Luol Deng paced the Bulls with 37 points.
LaMarcus Aldridge had 28 points and 10 rebounds to help Portland Trail Blazers beat Indiana Pacers 106-102 despite 43 points Paul George, while Washington Wizards were 98-80 winners over Orlando Magic.